Tropical Storm Bavi Approaching Okinawa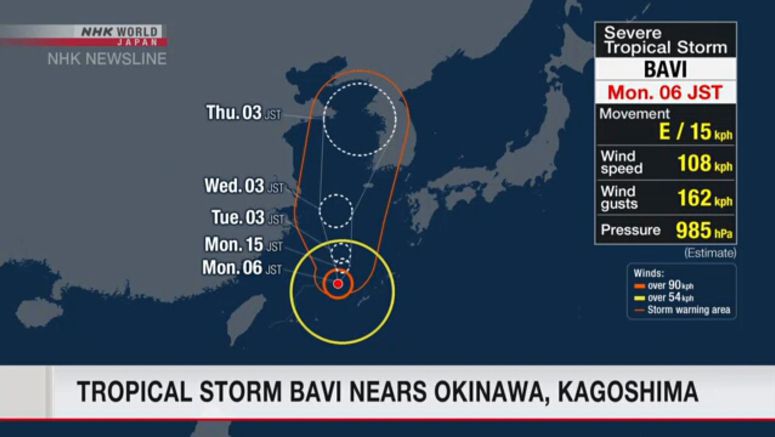 Severe tropical storm Bavi is expected to approach the main island of Okinawa and the Amami region of Kagoshima Prefecture in southern Japan on Monday.
People in the areas are advised to stay vigilant for strong winds, high waves, heavy rain and flooding.
The Meteorological Agency says Bavi was slowly heading east off the coast of Kumejima Island at 6 a.m. Japan Time on Monday.
The agency says the maximum wind speed near the center is 108 kilometers per hour with occasional gusts of up to 162 kilometers per hour.
The storm is expected to come closest to the main island of Okinawa in the morning and the Amami region in the afternoon while gaining strength.
Officials say heavy rain of 150 millimeters will likely fall in Okinawa and 100 millimeters in Amami for the 24 hours through Tuesday morning.
The storm is expected to change its direction to northward and move west of the Kyushu region on or after Tuesday.