Tropical Storm Chanthu Lashes Japan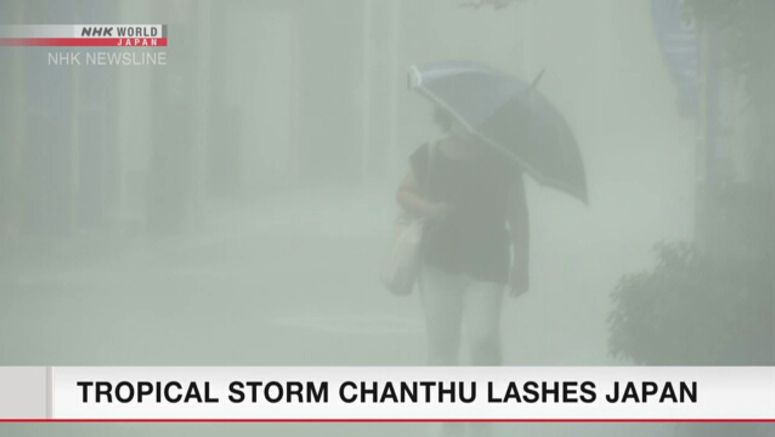 Tropical storm Chanthu is bringing driving rain and lashing winds to wide areas of Japan as it continues its course east across the archipelago.
Weather officials say 35 millimeters of rain fell in Kushiro Town, Hokkaido, in the hour to 12:30 p.m. on Saturday.
Heavy rain is spreading to the country's east and north. In the 24 hours through Sunday noon, up to 150 millimeters of rain are expected in the Kanto-Koshin region, 100 millimeters in Hokkaido, and 80 millimeters in Tokai and Tohoku.
Officials urge people in the storm's path to be alert for landslides and flooding. An evacuation order was in place as of 11:00 a.m. Saturday for about 400 residents.
The storm is disrupting transportation services. Some Shinkansen bullet train routes and local lines were suspended. More than 50 flights on Saturday were canceled.
Chanthu is expected to weaken later on Saturday. Officials say people should remain on guard for possible flooding.