Tropical Storm Prompts Warnings In Central, Eastern Japan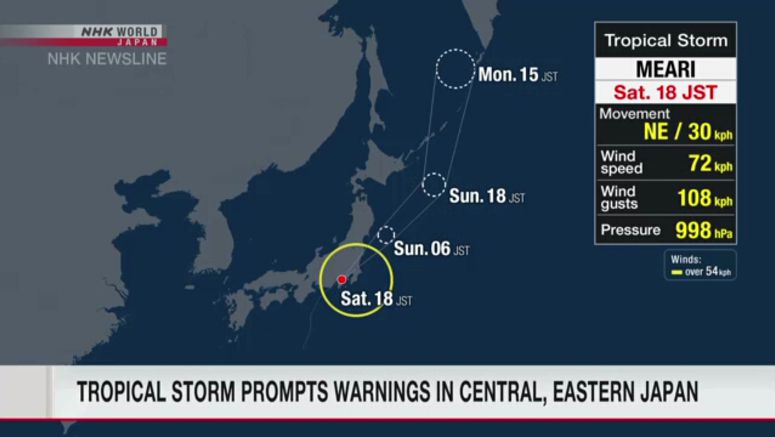 Weather officials say Tropical Storm Meari is moving along Japan's main island of Honshu after making landfall in the central prefecture of Shizuoka.
The system is packing heavy rain and powerful winds, leading to concerns of flooding and landslides.
The Japan Meteorological Agency says Meari made landfall in the Izu Peninsula at around 5:30 p.m. on Saturday. It is now moving northeast.
Meari has been battering parts of Shizuoka and the nearby Kanto region. More rain is expected through the weekend.
Weather officials are calling on people to be on alert for possible flooding and landslides. An evacuation order has been issued for over 40,000 residents in parts of Shizuoka.
Japan is in the middle of the summer holiday period and the weather is disrupting people's travel plans. Flights and ferry services have been canceled. Several railway companies also decided to halt operations on some lines.