Trump: Virus Guidelines Will Be 'fading Out'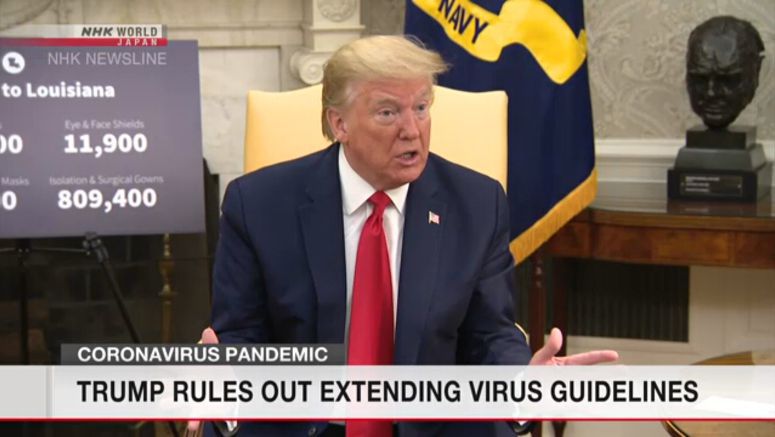 US President Donald Trump has indicated that federal guidelines aimed at preventing the spread of the coronavirus will not be extended beyond April.
Trump spoke to reporters on Wednesday, one day before the expiration of the guidelines, which recommend people avoid nonessential outings. He said that the guidelines will be "fading out because now the governors are doing it."
Trump appears to be in favor of reopening the economy as requested by some business leaders.
But governors, especially those of states with major cities, are cautious about lifting restrictions on economic activities, saying that the outbreak is not over.
With some southern states already partially resuming economic activities, differences in containment strategies among US states are likely to emerge.