Tsutsugo Belts Homer, Akiyama, Ohtani Make Hits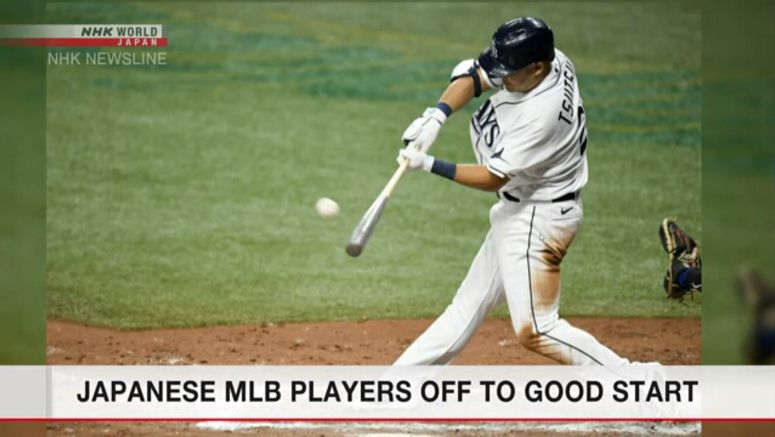 US Major League Baseball has gotten underway after a delayed start with a number of Japanese players taking part in their debut game on Friday.
Slugger Tsutsugo Yoshitomo of the Tampa Bay Rays belted a two-run homer in the fifth inning in a game against the Toronto Blue Jays.
Akiyama Shogo of the Cincinnati Reds notched a pinch-hit in the sixth inning in a game against the Detroit Tigers, recording an RBI and his first big-league hit.
Ohtani Shohei of the Los Angeles Angels marked his first hit of the season as a designated hitter in a game against the Oakland Athletics. Ohtani is expected to take the mound in a game on Sunday as he returns to his two-way role for the team.