Undersea Volcano Erupts Off Tonga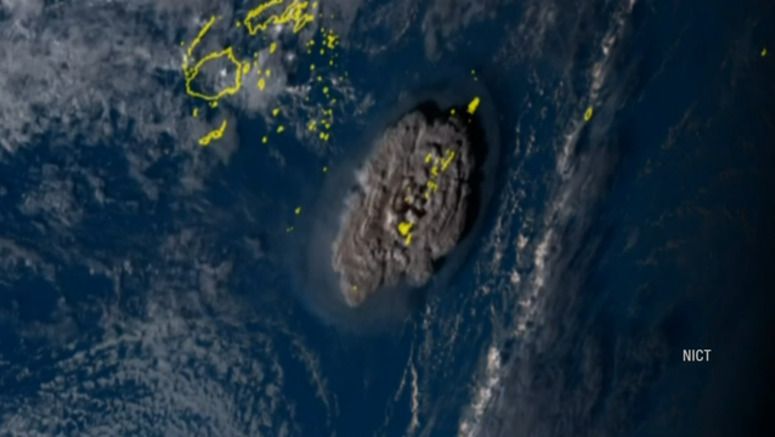 Japan's Meteorological Agency says an undersea volcano erupted off the Pacific nation of Tonga on Saturday.
The agency says tsunami waves could be observed in wide areas in the Pacific.
Images taken by the agency's Himawari weather observation satellite shows plumes of smoke rising near Tonga, shortly past 04:00 UTC. It shows the gray smoke spread in a concentric manner and had covered an area of about 200 kilometers in diameter about one hour later.
The images also show whitish smoke spreading in a concentric way outside the gray smoke. Experts say this could have been the result of shock waves caused by the eruption.