Unhcr To Advise Japan On Refugee Recognition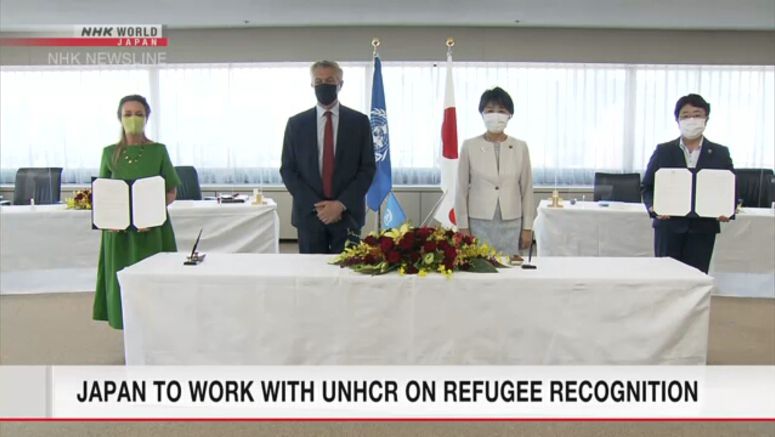 Japan plans to seek advice from the UN's refugee agency to improve the country's refugee recognition system.
Japan's Immigration Services Agency Commissioner Sasaki Shoko and Karen Farkas, the representative of the Office of the UN High Commissioner for Refugees in Japan, signed a memorandum on Wednesday.
Based on the UN Refugee Convention, Japan recognizes as refugees foreigners who may be persecuted because of race, political opinion or other reasons if they return to their home country. Among people seeking asylum in Japan last year, 47, or about 1 percent, were given the status. Some say Japan's criteria are stricter than those in the West.
The memorandum says the Japanese agency will seek opinions from the UNHCR to make the criteria clearer.
The two sides are to jointly study cases in which the Japanese agency had difficulty deciding, and the UN agency is to provide advice.
Justice Minister Kamikawa Yoko, who attended the signing, said people are increasingly interested in Japan's refugee recognition system. She also said her agency wants to further improve the system through broad cooperation.