Unstable Atmospheric Conditions In Eastern Japan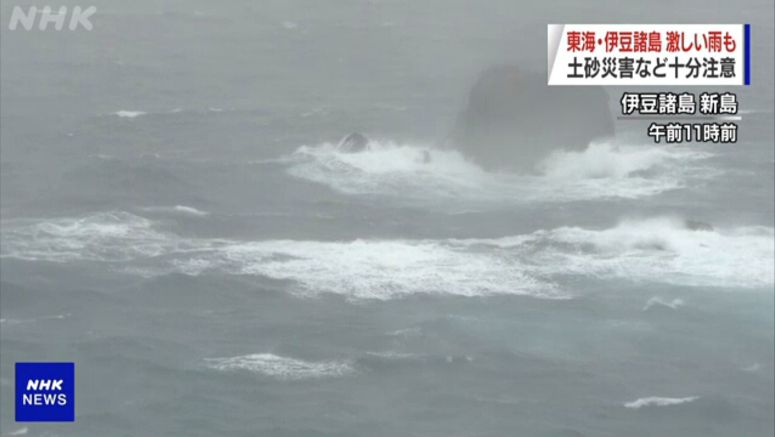 Japanese weather officials are warning of possible landslides and flooding in low-lying areas as torrential rain is expected to continue in Tokai and the Izu Islands late into Sunday night.
They say warm, damp air is flowing toward the seasonal rain front, making atmospheric conditions unstable, mainly in the Kanto-Koshin and Tokai areas. Heavy downpours of more than 30 millimeters an hour with thunder are likely in these areas.
The officials are urging caution for mudslides, flooding, lightning strikes, and sudden wind gusts.
The city of Miura in Kanagawa Prefecture had 25 millimeters of rainfall and the city of Kisarazu in Chiba Prefecture had 22 millimeters in the one-hour period through 11:00 a.m. on Sunday.
In southern Kyushu, torrential rain fell intermittently from Saturday night through Sunday morning.
In Fukase in the city of Nichinan, Miyazaki Prefecture, 307 millimeters fell in the 24 hours through 7:00 a.m. This is the largest rainfall for the month of June in the district since record-taking began.