Upper House Committee Approves 2nd Extra Budget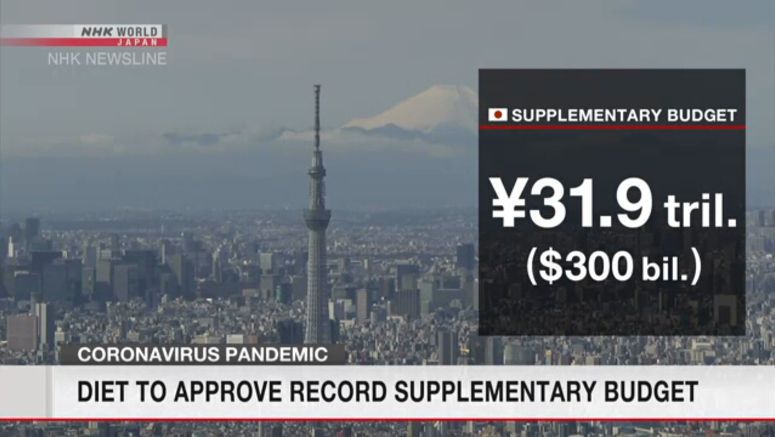 Japan's Upper House budget committee approved a second supplementary budget for the current fiscal year on Friday to respond to the impact of the coronavirus outbreak. The budget is expected to be enacted in the afternoon at a plenary session.
The economic package is worth 31.9 trillion yen, or more than 298 billion dollars, a record for a supplementary budget.
The budget includes a program to finance rents for businesses that are suffering from declining sales, as well as enhancing the employment adjustment subsidy.
At the budget committee meeting, Prime Minister Abe Shinzo said that going into summer, the government will gradually allow tourism to resume while assessing the coronavirus situation.
He also said it is important to take bold measures to stimulate tourism demand and undertake support measures tailored to the characteristics of each region.
Abe added that he hopes temporary grants will be used to help regional economies recover.
He also pledged to take every possible measure so that cultural businesses can be continued and employment maintained.
Abe said the government will take bold measures to stimulate spending, and will also help artistic and cultural organizations to continue their activities and strengthen their earning power.
He said he wants to further boost cultural activities by encouraging efforts to develop new markets and reform business structures.