Us Expert Points Out Diplomatic Agenda For Suga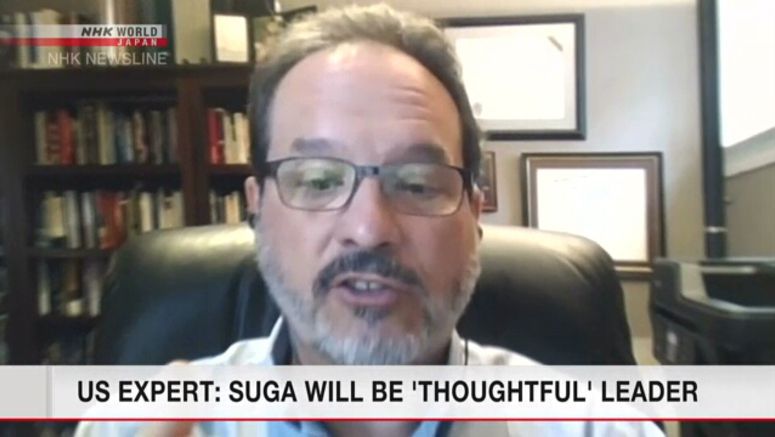 A US foreign policy expert says Japan's new prime minister should put relations with South Korea and the United States among his priorities. Suga Yoshihide was chosen this week to head the main governing Liberal Democratic Party, making him likely to become prime minister.
Michael Green, a former White House official for Asia who now works at the Center for Strategic and International Studies, or CSIS, spoke to NHK last week.
He described Suga as a politician who admires intellectuals and works constantly to improve his knowledge. He said Suga clearly wants to understand world issues and make the best decisions.
He said he has never met a Japanese politician as disciplined and deliberate as Suga.
Green also spoke about Prime Minister Abe Shinzo, who announced his intention to resign in late August.
He said that Abe was relied upon by world leaders, including US President Donald Trump, said to be difficult to get along with.
Green noted four things that Abe didn't achieve, including failing to reach diplomatic breakthroughs with Russia over territorial issues and North Korea over abductions. He said they would be almost impossible for any Japanese leader.
He also said the rest of the world doesn't care whether Japan revises its Constitution.
Green said Japan's friends in the international community, such as Australia and Europe, want the next prime minister to try to get along with South Korea.
He said that if Trump is reelected, the most difficult job might be keeping a close relationship with him.