Us Experts Study Post - Tsunami Ecosystem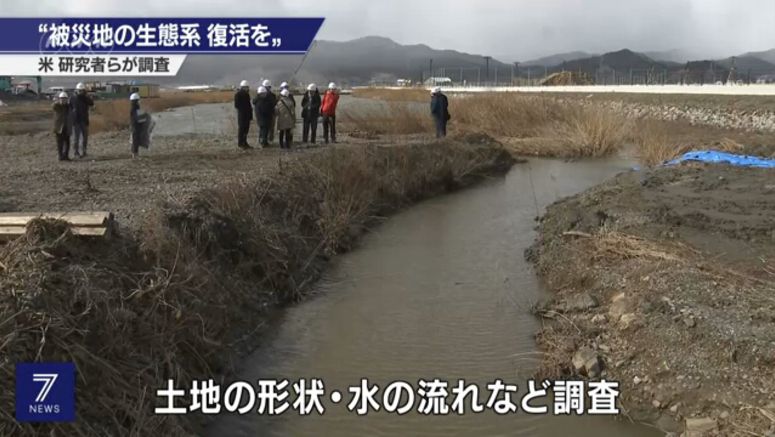 A team of US environmental experts has surveyed an area of northeastern Japan that was struck by a massive earthquake and tsunami on March 11 2011.
On Tuesday, a team from the Smithsonian Environmental Research Center visited a lagoon in Rikuzentakata City in Iwate Prefecture. The lagoon was connected to the sea after a massive tsunami.
Work is underway to build a seawall to replace sandbars that separated the lagoon from the ocean, but were washed away. Workers are also building embankments along rivers that feed the lagoon.
Researchers checked the topography and flow of water to see whether they can create shallows and wetlands to revive the lagoon's ecology, without making big changes to the construction plan.
Reviving the coastal ecosystem has been a challenge for the city, as catches of abalone and other marine life have dropped since the disaster.
The scientists say if the lagoon environment improves, the environment of nearby seas could also recover. The team plans to make suggestions to local governments and other groups.
Team member Dennis Whigham expressed hope of contributing to the local community by using their knowledge to help revive the ecosystem.