Use Of Chart May Have Been Problematic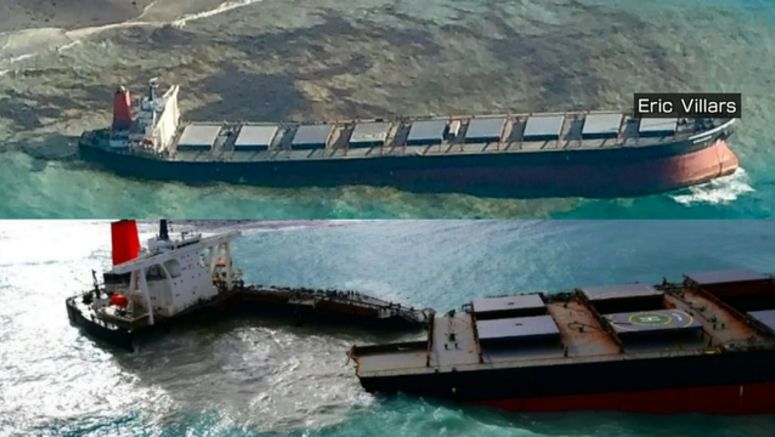 There's further information on the ship that leaked a large amount of heavy oil into the sea off Mauritius. The Wakashio, chartered by Japan's Mitsui O.S.K. Lines, is registered in Panama. Authorities believe there was a problem with how the nautical chart was handled.
The Panamanian authorities released the results of their investigation on Monday.
The report says the use of the electronic nautical chart may have been problematic when the Japanese cargo ship ran aground off Mauritius in July, leading to the oil spill.
It notes the captain ordered the ship's course changed to sail close to the coast of Mauritius. The report suggests the reason for the change may have been to let crewmembers access a Wi-Fi signal.
The captain was later arrested.
The report refers to a possible cause of the accident after this course was taken. It says the crew may not have understood the ship was coming close to shallow waters because of an incorrect use of the chart. It also points out the crew's navigation monitoring may have been insufficient.
The coast off Mauritius is known for its coral reefs and the accident has had a serious impact on the environment.