Vaccine Clinical Trial Starts In Japan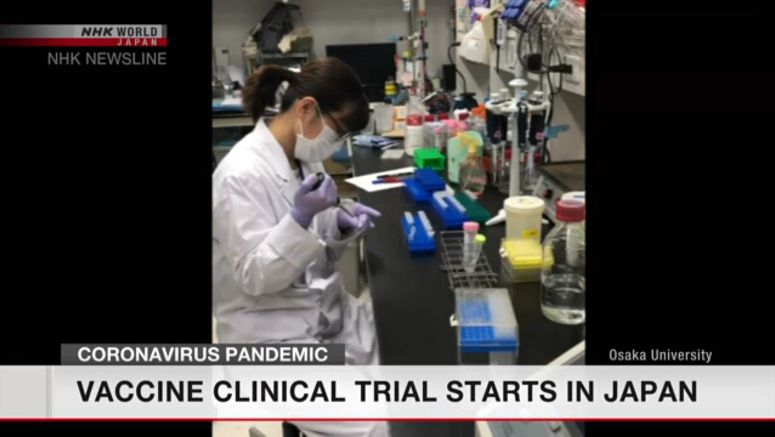 There are now more than 10.3 million coronavirus cases worldwide. And as the number continues to surge, scientists around the world are rushing to develop a vaccine. Researchers in Japan launched the country's first clinical trial on Tuesday.
Pharmaceutical company AnGes says trials are now being conducted on 30 healthy people at a university hospital in Osaka.
The vaccine is designed to help create antibodies that prevent the virus from binding to human cells. Subjects will be injected twice to assess its safety and effectiveness.
The company says it plans to expand the clinical trial in the coming months.
Meanwhile, the number of new cases in Japan continues to rise with Tokyo reporting more than 50 infections a day for the past five days.
Tokyo officials are now considering a new set of indicators to help them prepare for another possible surge.
One of the seven indicators is the number of cases whose infection routes cannot be traced.
Another is monitoring the number of emergency patients who have been rejected by multiple hospitals.
Officials plan to use the data to determine whether it should ask residents to refrain from non-essential outings. The list of indicators is expected to be announced later on Tuesday.