Vaccine Delivery For Elderly To Be Done By June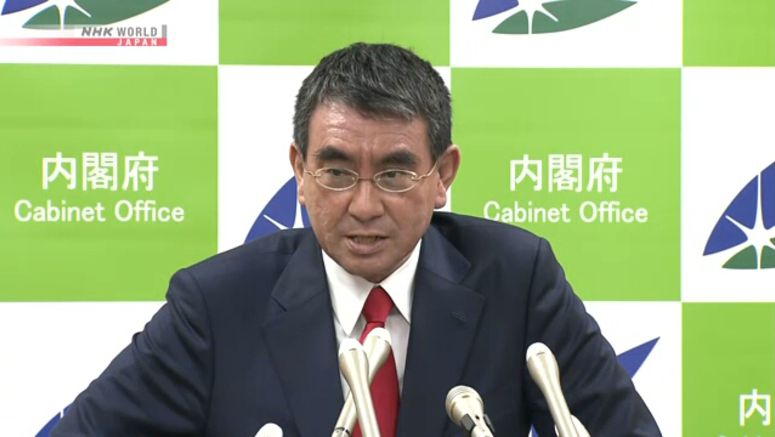 Japan's minister in charge of coronavirus vaccination says vaccines for the elderly will likely be delivered to all municipalities in the country by the end of June.
Regulatory Reform Minster Kono Taro told reporters on Friday that the government and US pharmaceutical firm Pfizer reached a broad agreement on the supply schedule.
He said the agreement enables delivery of enough doses to give two shots to all people aged 65 or above across Japan by the end of June.
But he said the supply must be approved by the European Union.
Asked when the inoculation of the elderly will likely be completed, Kono suggested that it depends on plans of local governments.
Vaccination for the first group of about 40,000 healthcare workers in Japan started on February 17. Kono said 21,896 of them had received the first shot as of 5 p.m. Thursday. He said the program is proceeding smoothly, with no reports of severe side effects.
Kono said Japan is expected to receive steady supplies of the Pfizer vaccine every week, and that a total of 443,625 vials will likely be delivered by the end of March. He said up to 6 doses can be extracted from each vial.