Victims Of 1985 Jal Crash Remembered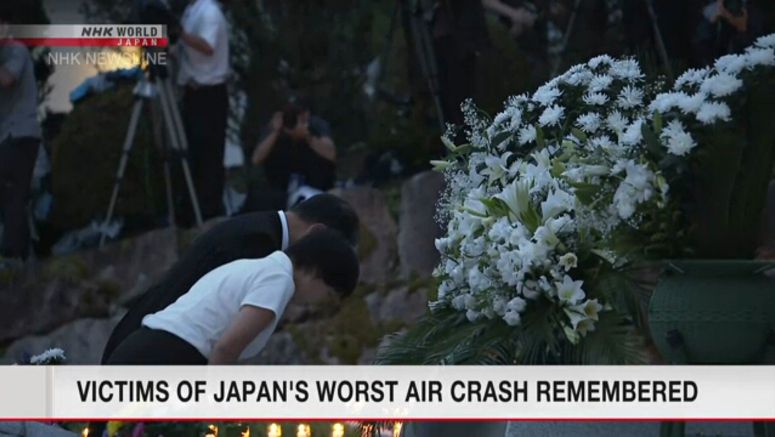 A memorial ceremony has been held to mark 35 years since a Japan Airlines jumbo jet crashed in a mountainous village north of Tokyo, killing 520 people.
Ahead of the ceremony in the village of Ueno, Gunma Prefecture, 141 members of 50 bereaved families climbed a mountain trail to the crash site on Osutaka Ridge. The annual trek was spread over five days this time to prevent coronavirus infections.
The ceremony began at 6 p.m., attended by about 20 people including those from the airline and local residents.
They lit 520 candles for the victims and offered a moment of silence at 6:56 p.m., the time the Boeing 747 crashed on August 12, 1985.
The crash is Japan's worst aviation disaster. Only four of the 524 people on board survived.
In 1987, two years after the crash, air accident investigators concluded that the plane's rear pressure bulkhead tore apart during the flight, rendering the aircraft uncontrollable.
They said the bulkhead had been weakened by flawed repairs carried out after a tail strike accident in 1978.
Police and prosecutors had investigated officials of JAL, Boeing and the transport ministry, but stopped short of indicting them.