Victims Of 1985 Plane Crash To Be Remembered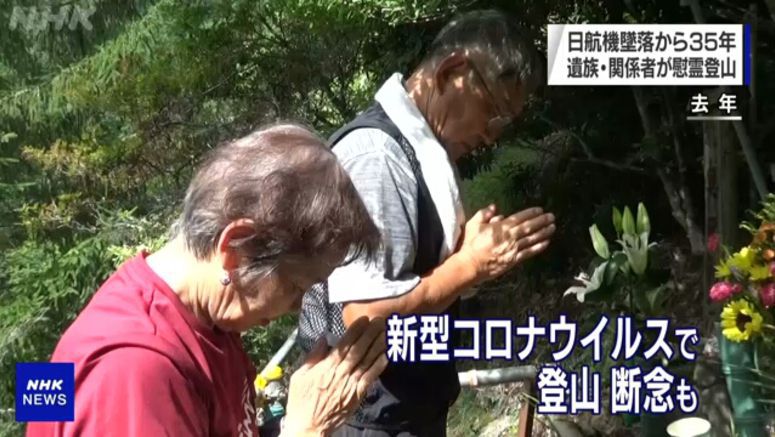 Relatives of the victims of Japan's worst air disaster will remember their loved ones at the crash site on Wednesday, the 35th anniversary of the accident. This commemoration comes amid the continuing spread of the coronavirus.
A Japan Airlines jumbo jet crashed into a mountain in Gunma Prefecture, north of Tokyo, on August 12, 1985. Five hundred and twenty people on board were killed.
This year, family members and other mourners are being asked to take their annual hike up Osutaka Ridge on one of five scheduled days between July 25 and August 13. This step is being taken to prevent the coronavirus from spreading.
Nearly 300 people usually climb the mountain on the anniversary. But this year, only a limited number of bereaved relatives and other people will visit the crash site.
The annual memorial service at the foot of the mountain is also going to be scaled back. Only a small number of people from the local community and Japan Airlines will attend the event. The participants will observe a moment of silence at 6:56 p.m., the exact time of the crash.
The bereaved family members are getting older, and some relatives have decided not to go on the annual hike because of the coronavirus. Finding ways to pass along the memories and lessons from the tragedy to future generations is a challenge.