Virus Cases In Home Isolation Top 10,000 In Tokyo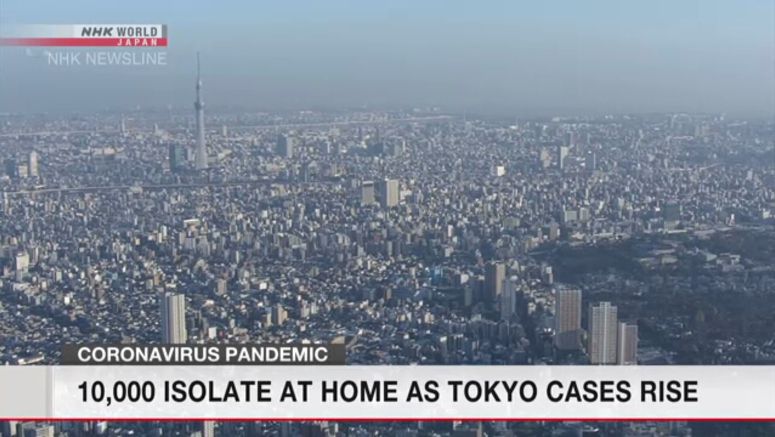 The number of people who have tested positive for COVID-19 and are isolated at home has soared to over 10,000 in Tokyo, reflecting the recent rapid spread of infections blamed on the Omicron variant.
The Tokyo Metropolitan Government said there were 10,814 such people on Monday, exceeding the 10,000 mark for the first time since the virus' fifth wave of infections last summer.
The number of those battling the virus at home in the Japanese capital had remained less than 100 for more than two months before January 1. But the figure has quickly risen since then, topping 1,000 on January 9 and 5,000 on Friday.
Unlike last summer, people currently in home isolation are mostly those who are without or with only mild symptoms.
But health officials are concerned that those infected with the highly infectious Omicron variant and in isolation at home are highly likely to pass the virus on to other family members.
The metropolitan government is working to boost the number of accommodation facilities and is urging those who have tested positive for the virus to use such facilities for isolation instead of their homes. It is also ramping up a system to better monitor people in isolation at home, as well as another for home visits by doctors jointly with local medical associations.