Virus Hits Japan's Big Business Confidence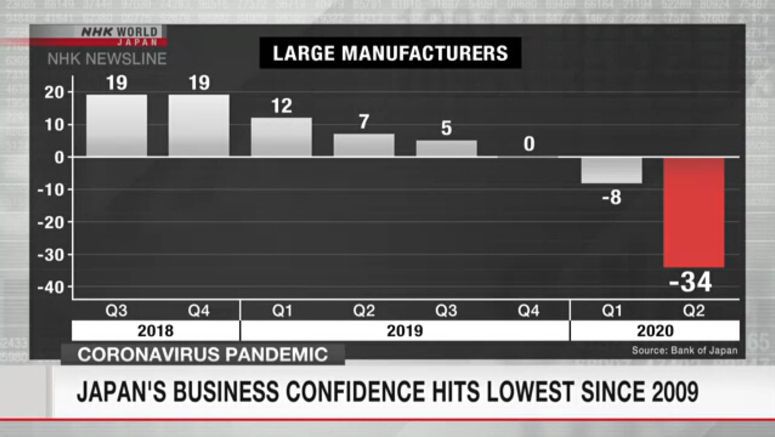 The Bank of Japan's latest quarterly Tankan survey shows that business confidence among large manufactures plunged to the lowest level in over a decade amid the coronavirus pandemic.
It shows that sentiment at big manufactures in Japan fell to minus 34 in the April-June quarter, down from minus 8 in the previous survey.
The index shows the difference between the percentage of companies saying business is good and those saying it's bad. The index declined for the sixth straight quarter to its lowest since June 2009.
That's due to a sharp drop in exports and production in April and May, when Japan was under a state of emergency.
Business sentiment in non-manufacturing sectors such as tourism and retail plummeted to minus 17, down 25 points. Takings at hotels and restaurants dived as people stayed home.
But looking forward, managers see a glimmer of hope. Big manufacturers predict their confidence will creep back to minus 27 in the third quarter. Non-manufacturers see their sentiment climbing to minus 14.