Volcanic Eruptions Cause Nishinoshima To Expand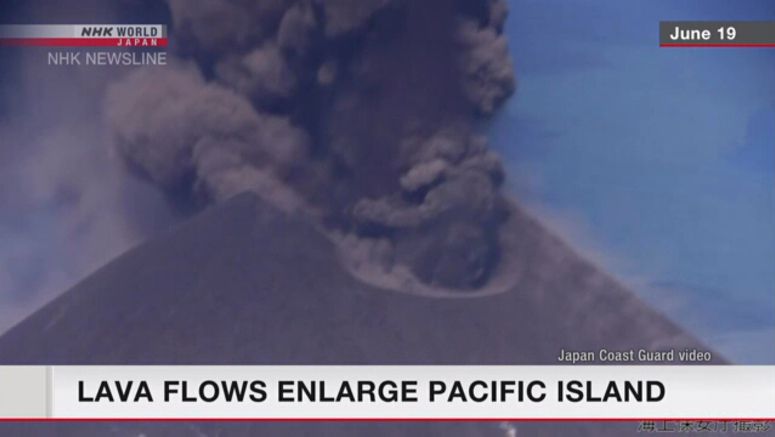 Japanese researchers say recent volcanic activity on Nishinoshima has caused the remote island in the Pacific to increase in size.
The activity has picked up at Nishinoshima, one of the Ogasawara Islands, since mid-June. The uninhabited island is far south of Tokyo.
The Japan Coast Guard observed eruptions of magma in an aerial survey on Monday.
Researchers at the Geospatial Information Authority of Japan have compared data recorded by Advanced Land Observing Satellite Daichi-2 on June 19 and July 3.
They found that the southern part of the island had expanded by up to 150 meters during those two weeks.
Professor Nogami Kenji at Tokyo Institute of Technology has been observing the island since eruptions there were first confirmed in 2013.
Nogami says Nishinoshima lies above massive amounts of underground magma, and that lava flows will likely continue on the volcano.