Wang Chides Us - Led Indo - Pacific Economic Framework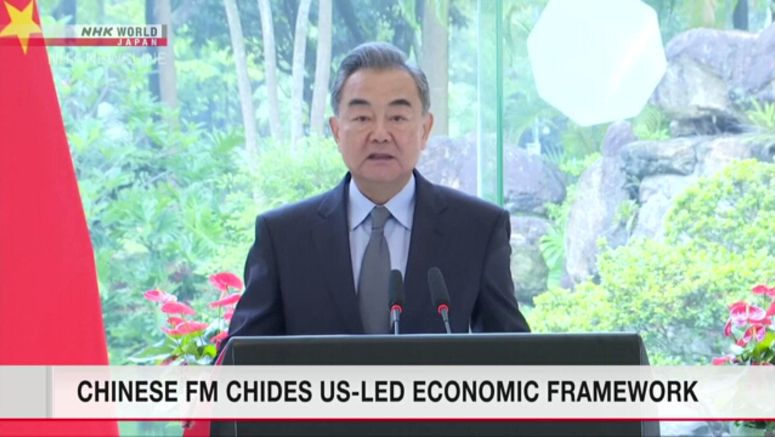 Chinese Foreign Minister Wang Yi has alleged that a US-led economic initiative for the Indo-Pacific region is apparently designed to restrain China.
The Chinese foreign ministry said Minister Wang spoke at a news conference in China after meeting his Pakistani counterpart.
Wang said the Indo-Pacific Economic Framework initiative promoted by US President Joe Biden is misguided if it is a political instrument for the US to maintain its regional economic hegemony and deliberately exclude a certain country.
Wang stressed that if the US seeks to isolate China, the attempt will eventually backfire as China is now the largest trading partner for many countries in the region.
Wang also referred to the Indo-Pacific Strategy espoused by the Biden administration. The minister called it a concept that is aimed at containing China, using Asia-Pacific countries as pawns serving US hegemony.
He cautioned that the strategy will try to undermine peace and will inevitably fail.