Warning On At - Home Camping Style Cooking Accidents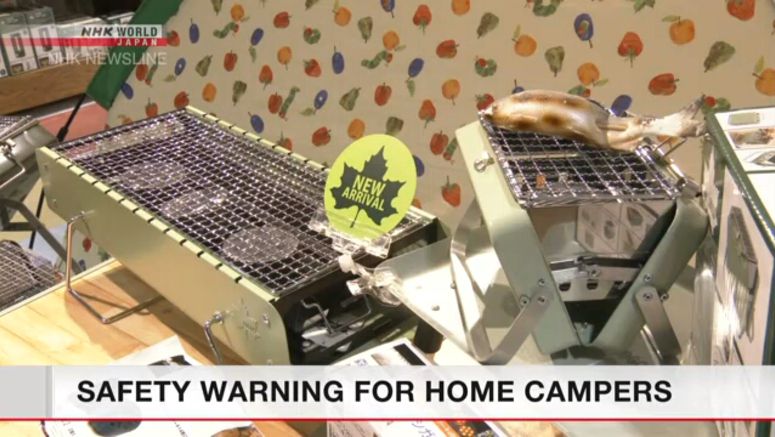 A Japanese government-backed body evaluating product safety is warning of accidents caused by camping gear. The warning comes at a time when an increasing number of people enjoy camping style cooking at home to avoid infections from the coronavirus.
The National Institute of Technology and Evaluation, or NITE, says 183 fire and other accidents have been caused by camping equipment during the five years through March this year. The accidents left seven people dead.
NITE says portable camping stoves fueled by gas cartridges were at the top of the list of products involving such accidents at 65. Torch burners that can be attached to gas cartridges were second at 54 accidents, and portable power supply devices were next at 23.
In some of the cases, gas leaked from cartridges which were not properly connected to stoves, caught fire and burned towels or other items.
NITE notes that an increasing number of people enjoy camping style cooking at home as they try not to go out amid the spread of coronavirus infections.
The organization advises users of gas cartridges to fully follow instructions of the products and not to place flammable items near stoves and burners especially when they use them in small areas, such as balconies.
It also advises people not to go near a naked flame when using disinfectant containing alcohol, because vaporized alcohol could catch fire.