Wartime Labor Lawsuit Enters New Phase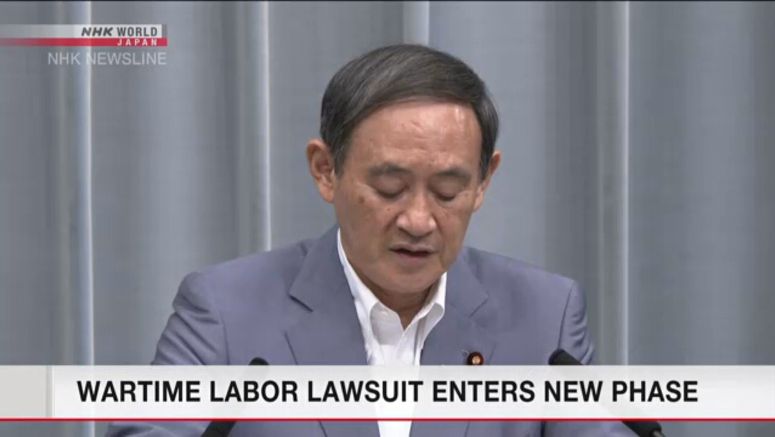 A long-running wartime labor lawsuit in South Korea against a Japanese company appears to be entering a new phase. The case has damaged relations between the two countries. A court order that took effect on Tuesday could widen that rift by allowing assets to be seized from Nippon Steel.
Japan's Chief Cabinet Secretary Suga Yoshihide said, "The Supreme Court ruling and the related legal procedures are clearly breaching international law."
South Korea's Foreign Ministry spokesperson, Kim In-chul said, "The process of converting the assets into cash is part of the judicial proceedings. So it's not something the government should comment on."
The issue stems from a ruling by South Korea's Supreme Court nearly two years ago. It ordered Nippon Steel to pay four South Koreans around 80,000 dollars each.
They say they were forced to work in the company's steel mills during World War Two. But the Japanese government says any right to compensation was settled completely and finally in 1965, when the two countries normalized ties.
Selling off the seized assets will likely take several months or more. In the meantime, Nippon Steel says it will immediately appeal the court order.
Professor Okuzono Hideki of Shizuoka University says the legal fight could take a major toll on relations unless something changes soon.
He said, "I think that both sides lack the attitude needed to understand the other's point of view. If these former workers receive the money, it means the collapse of the 1965 agreement between Japan and South Korea. I think the two sides need to find common ground before the assets are converted into cash."
The court order comes as Seoul prepares to mark the 75th anniversary of the Korean Peninsula's liberation from Japanese colonial rule next Saturday.
President Moon Jae-in is scheduled to deliver a speech to commemorate the occasion.