Weather Officials Urge Continued Caution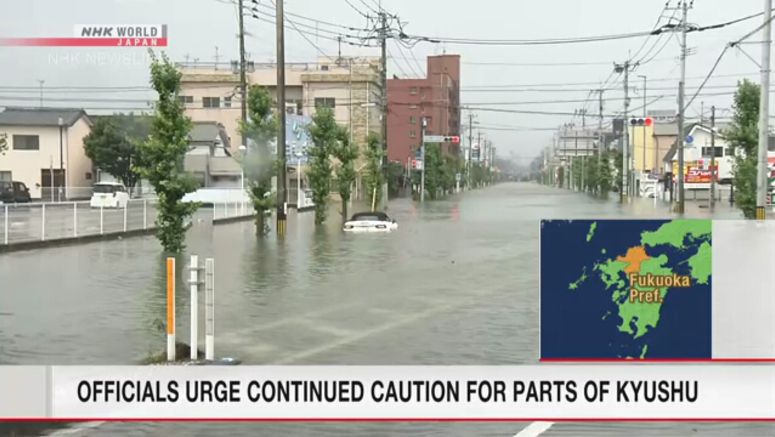 Torrential rains have been pounding Japan's southwestern region of Kyushu over the last four days. Dozens of people have been confirmed dead as the search for the missing continues.
Weather and land officials are asking people to remain on alert for flooding and landslides.
Nakamoto Yoshihisa of the Meteorological Agency said, "Even if the heavy rain emergency warning is changed to a warning, people should remain on the alert and take measures to protect their lives."
Takamura Yuhei of the Land Ministry said, "Because of the heavy rain over the past few days, Chikugo River has overflowed in Oita prefecture. Chikugo River spreads across Fukuoka, Saga and Oita prefectures. Also, the water level of Kikuchi River in Kumamoto has passed the flood warning level, and there is a possibility of flooding. The water level of Yamakuni River has subsided. Pay attention to the flooding information given by the authorities, and stay in safe places."