What Happens Under State Of Emergency In Japan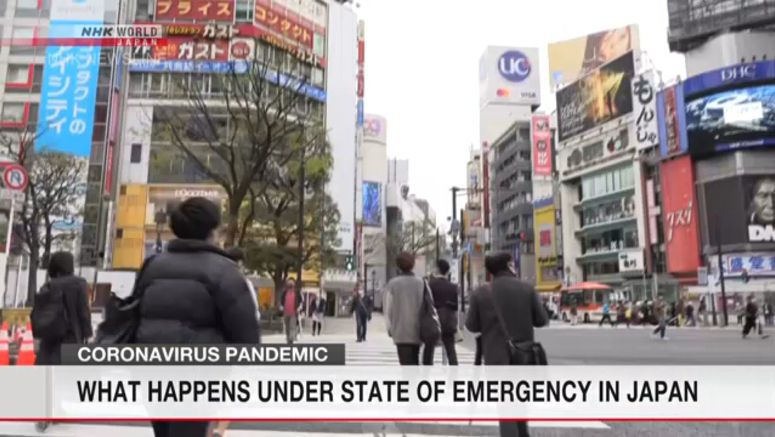 More than 60 countries and regions have already declared a state of emergency. Here's what it means in Japan.
People in areas subject to the declaration will be asked to stay at home. But it is only a request -- and not mandatory. Public transit will not be stopped because it is deemed an essential service. Supermarkets and stores selling food, medicine and necessary daily goods will also stay open.
Italy, France and other countries have imposed strict curfews by law -- with violators subject to fines.
In Japan, there will be no such penalties.
Private companies in the country cannot be forced to close. But the declaration could pressure them into switching to telework or temporarily closing storefronts.
Governors of prefectures subject to the declaration can request or order the closure of schools and restrict the use of facilities where many people gather, such as museums and movie theaters.
They can also request delivery firms to transport medical goods and equipment, including masks. Land and buildings can be used without the consent of the owners for temporary medical facilities. And governors can order the storage of essential goods, such as medicine. People who refuse to comply will be subject to penalties.
Residents of Tokyo and Osaka have already been asked to stay home on weekends. The declaration of a state of emergency could encourage more people to refrain from non-essential outings.