Work By Kuroda Seiki's Teacher Goes On Display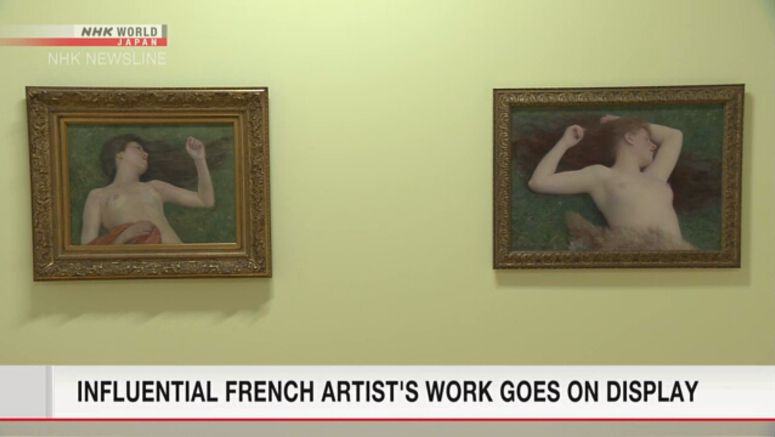 An artwork by the French teacher of the man who changed the course of Japanese modern painting has gone on display for the first time in 120 years.
French painter Raphael Collin taught Kuroda Seiki, who is regarded as Japan's father of modern Western-style painting, when Kuroda studied in France in the late 19th century.
Collin's painting, called "The Sleeping," was shown at the 1900 Paris Exposition. But following the exposition it went missing. It was located by a Japanese curator in France four years ago.
"The Sleeping" shows a naked woman lying on the grass. Kuroda produced a similar work, titled "The Fields."
The two pieces share almost the same composition, with one major difference. The woman in Collin's work is shown sound asleep, positioning the viewer as if looking into a private space. Kuroda painted his woman with her eyes open, gazing at flowers in one hand.
Nude paintings were considered immoral in Japan when Kuroda created his work. Experts say the work demonstrates his efforts to find expressions acceptable in his home country.
The new exhibition shows the paintings by Collin and Kuroda together. It opens on Saturday at the Pola Museum of Art in Kanagawa Prefecture, near Tokyo.