Work On Extending 2 Reactors' Life To Be Completed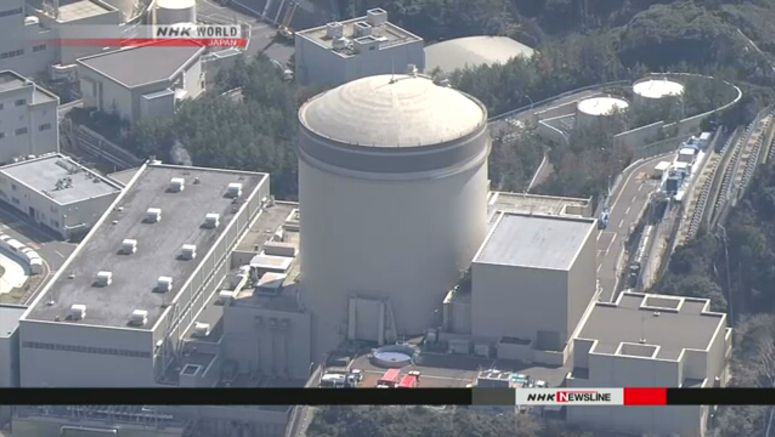 Work to extend the operational life of two aging nuclear reactors in Japan is expected to be completed on Friday.
The No. 3 reactor at the Mihama nuclear power plant turns 44 years old in December, and the No. 1 reactor at the Takahama plant will be 46 years old in November. Both are in Fukui Prefecture and run by Kansai Electric Power Company, or KEPCO.
The two are among the four aging reactors authorized by nuclear regulators to run beyond a limit of 40 years in operation, which the government introduced after the 2011 Fukushima nuclear disaster.
KEPCO plans to bring one of them, the Mihama No.3 reactor, back online next January, and the other, the Takahama No.1 reactor, in March, if the utility can secure approval from local governments.
But a bribery scandal that surfaced last year is casting a shadow on the plan. KEPCO executives and employees had received cash and gifts from a former official of Takahama Town.
The head of Takahama Town indicated that KEPCO needs to improve corporate governance before the town can accept the utility's plan.
The operation of reactors is limited by law to 40 years in principle. But in exceptional cases, reactors may be allowed to run for a total of 60 years, if the facilities, as well as operators' plans to ensure their safety, are approved by the regulators.