Work To Salvage Sunken Boat Resumes Off Shiretoko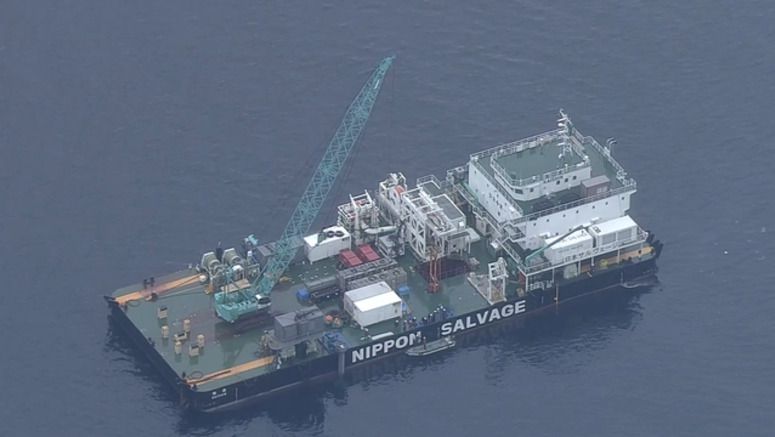 Operations resumed on Monday to salvage a sunken tour boat off Shiretoko Peninsula in the northern Japanese prefecture of Hokkaido.
The "Kazu I" sightseeing boat sank exactly a month ago, on April 23, with 26 people on board. Fourteen have been confirmed dead, and 12 remain missing.
The boat is lying on the seabed at a depth of about 120 meters. Work to raise it was suspended on Sunday as strong winds were forecasted.
Deep-sea divers from the Kaishin work barge are descending to the ship on Monday morning to fix wires for raising it. They use a technique called saturation diving to reach the depth.
The boat is expected to be raised from the seabed to just below the sea level on Monday at the earliest.
Workers plan to lift it onto the barge as early as Tuesday.