World Heritage Sites In Nikko Close Amid Outbreak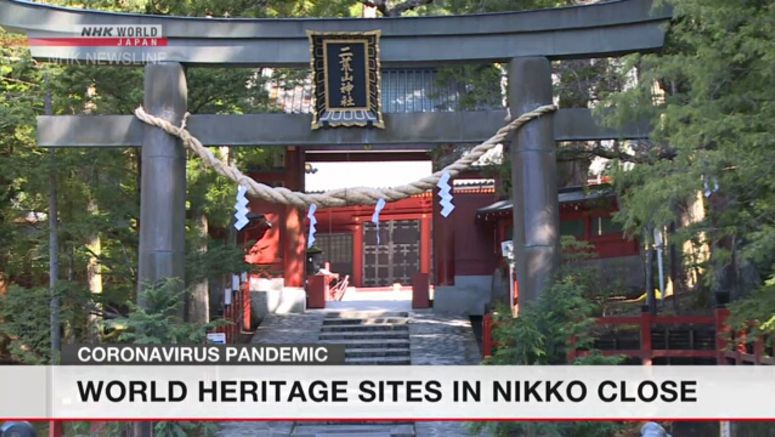 Shrines designated as UNESCO World Heritage sites in Tochigi Prefecture's Nikko, north of Tokyo, have temporarily closed to prevent infections of the new coronavirus.
Toshogu Shrine, Rinnoji Temple and Futarasan Shrine made the announcements on Monday.
They come after the Japanese government declared a state of emergency last Tuesday and the governor of Tochigi Prefecture asked residents to refrain from going out on Friday.
This is the first time the three sites have closed to visitors. They are expected to remain shut until April 22.
The three sites welcome more than three million visitors a year. Even after the coronavirus began to spread in Japan, the sites had nearly 1,000 visitors on holidays.
The gates of the Toshogu Shrine usually open at 9:00 a.m. but on Tuesday morning, they remained shut. The approach to the shrine, which is usually packed with crowds, was empty.
Senior priest Abe Keiichiro said they take the government's state of emergency and request by the prefectural governor seriously. He said they have decided that a closure was inevitable, and depending on circumstances, they will extend the measure beyond April 22.