Yahoo Japan, Line Merge To Form Tech Giant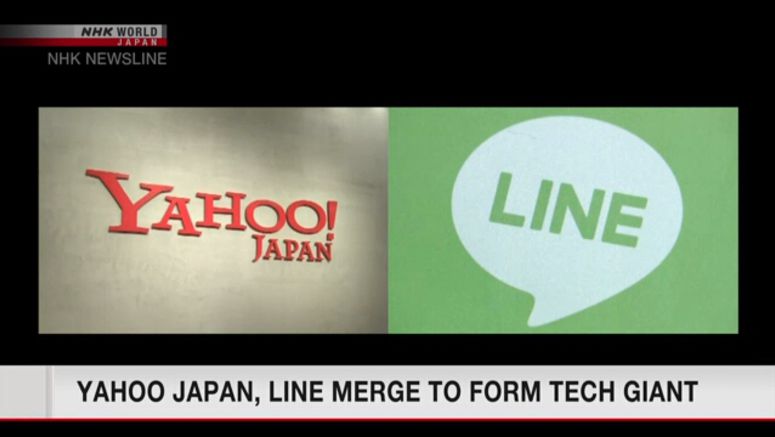 Yahoo Japan and messaging app provider Line have officially merged, creating a new tech giant.
The two entities integrated their operations on Monday under SoftBank's subsidiary, Z Holdings, which operates Yahoo Japan.
The merger has created a new group of about 23,000 employees. It handles various online services, including search, social networking, shopping and finance.
Yahoo Japan President Kawabe Kentaro and Line CEO Idezawa Takeshi announced their future business strategy at a news conference.
They revealed that they have started talks to partly merge the current digital payment services, aimed at folding Line Pay into PayPay in April of next year for users in Japan.
If all goes according to plan, it would give rise to one of the largest smartphone payment services in Japan with more than 70 million users.
They also aim to expand business in Asia, making use of Line's customer base in Taiwan, Thailand, Indonesia and elsewhere.
Kawabe pointed out that the group is superior to four US tech giants, collectively called GAFA, in terms of variety of business activities. He expressed hope that the new group will challenge to lead the world as an AI tech company from Asia.