Olympic Traffic Restrictions Hit Trucking Industry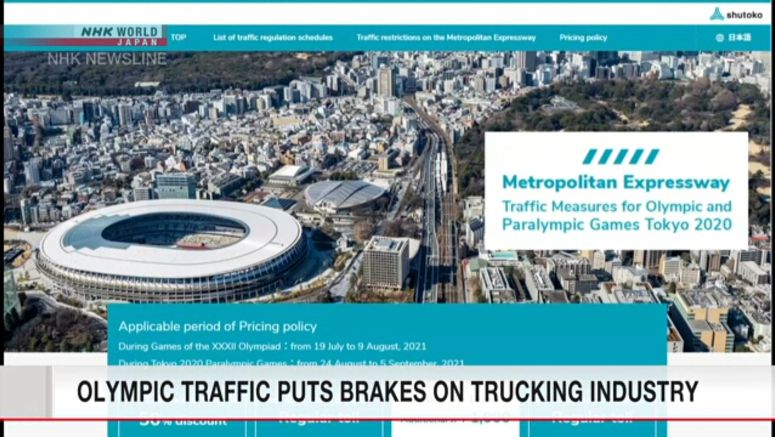 Tough traffic regulations imposed during the Olympic and Paralympic Games are causing congestion on surface roads in central Tokyo.
The traffic jams are having a major impact on the trucking industry.
The toll for the Metropolitan Expressway between 6 a.m. and 10 p.m. has been increased by 1,000 yen, or about 9 dollars. Many general drivers are opting not to use the expressway to avoid the extra costs, and are increasing congestion on the surface roads used by trucks.
The Tokyo Metropolitan Police Department says weekday traffic on surface roads is up 17 percent from two years ago, before the coronavirus pandemic.
But on the expressway, it is down 77 percent.
The owner of one trucking firm says delays caused by heavy traffic are adding to the burden of the rising costs of fuel and overtime work.