Can The 2020 Toyota Highlander Hybrid Make A Difference In A Fiercely Contested Segment?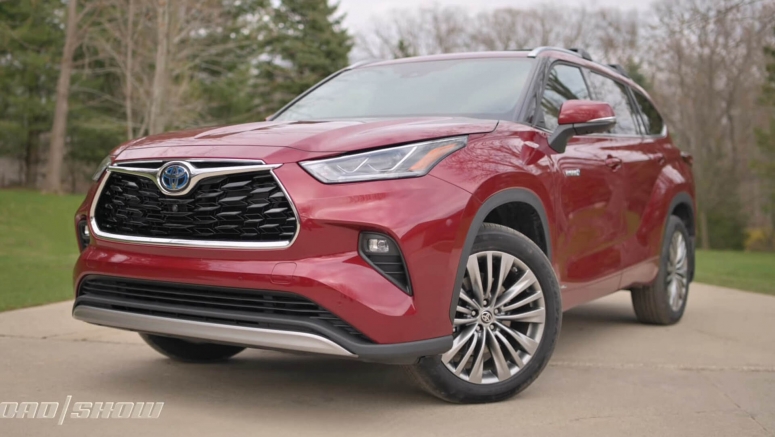 The ever-increasing demand in crossovers and SUVs has led to the development of many three-row mid-size models. Think of them as the modern alternatives to the once popular minivans, but with so many of them out there, how do you choose the one that's perfect for you and your family?
There's no direct answer to this question, other than do your research and test-drive as many as you can before signing your name on the dotted line. What we can help you with is a review of yet another model: the 2020 Toyota Highlander Hybrid.
See Also: 2020 Toyota Highlander First Review – Better Overall, But Is That Enough?
Redesigned for the new model year, with looks inspired by the smaller RAV4, it offers seating for up to 7, yet the third row is more of a kids-only zone.
Up front, it boasts impressive build quality, especially with all the bells and whistles installed, like RoadShow's tester that came in the Platinum AWD trim level, and offers a comfortable and smooth driving experience, enriched by the 12.3-inch display, with Apple CarPlay and Android Auto. The infotainment system may not have the most modern interface, and is not the most intuitive one out there, but it at least it gets the job done.
The performance of the new hybrid powertrain won't blow your mind, as it combines a 2.5-liter DOHC four-cylinder gasoline engine with two electric motors, for a total system output of 240 HP. That's less than the older Highlander Hybrid's V6, but the downsizing has a positive part: fuel consumption, which has been improved by 17 percent. The EPA estimate on the combined cycle is 34 mpg (6.9 l/100 km), which makes it less thirsty than some of its non-hybrid, two-wheel drive rivals.
Besides the Platinum model, the new Highlander is offered in the L, LE, XLE and Limited grades. Pricing starts at $34,600 for the ICE-powered variant and $38,200 for the Hybrid, which is available from the LE trim level upwards.