High Iq: Why Aston Martin's Cygnet City Car Was A Smarter Buy Than Its Toyota Donor (and The Db9)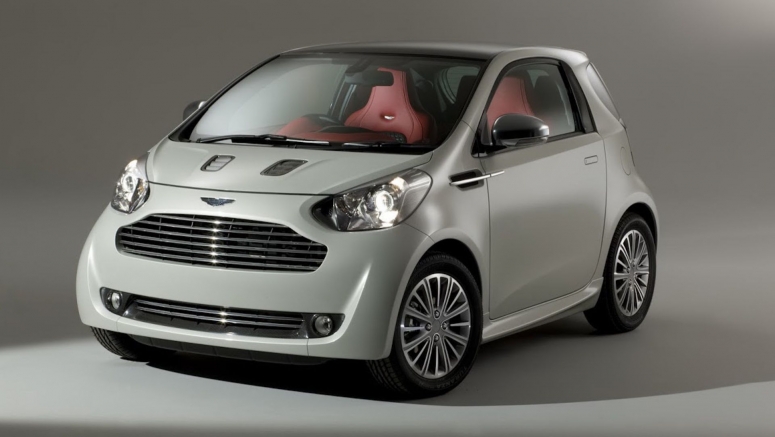 When Aston Martin formally announced the Cygnet city car at the Geneva Motor Show back in 2010, plenty of people thought the company had lost the plot.
There on the stand, nestled between the company's sexy sports cars and GTs, was a dumpy-looking city car powered by a feeble 1.3-liter inline-four. If it looked familiar beneath the Aston grille and the lashings of leather covering the interior surfaces, that was because the Cygnet was essentially a tarted-up Toyota iQ, which would later be sold as the Scion iQ in North America. And to the shock of many showgoers, Aston was deadly serious about building it.
To be fair to Aston, and the Cygnet's biggest fan, then-CEO Ulrich Bez, you could see the logic behind the move. It wanted to offer its existing customers looking for a well-equipped city runaround a reason not to shop elsewhere, much like Porsche created the Cayenne to hang on to Porsche customers who needed something bigger than a 911. Downsizing was only just taking off, so Aston was actually ahead of the curve.
The British automaker was also looking to entice new customers to the brand, while angling to meet new rules on fleet emissions targets. With no giant parent company churning out frugal economy cars to help offset the filthy muck coming out of its V12s' tailpipes, Aston saw the Cygnet as an opportunity to bring its CO2 average down.
Related: Aston Martin's V8-Powered Cygnet Shows That Anything Is Possible
But all that said, was anyone really going to spend £30,995 ($43,655) on a posh Toyota iQ when you could buy an actual thing for less than half the money? Unfortunately for Aston, not many people did. There was bullish talk of 4,000 units per year sales targets when production kicked off in 2011, but by 2013 the ugly duckling got the chop due to limited interest and the impending death of its iQ donor, having found only a couple of hundred buyers.
The Depreciation-Proof Aston Martin
However, a decade on, that crazy-money Aston city car doesn't look like it was such a crazy buy after all. The Car and Classic classified website currently lists four Cygnets for sale, all priced between £34,000 and £36,895 ($47,900-52,000), while official dealer Aston Martin Cheltenham has a 24,000-mile example up for £37,950 ($53,450), and independent dealer, FTC Prestige & Performance, is looking for a punchy £42,650 ($60,000) for a 9600-mile car. Presuming those cars change hands for vaguely close to their asking prices, those numbers represent a significant gain over the new price back in 2011.
Okay, so technically, if you adjust for inflation they've lost a couple of grand, and some would have cost more than the £30,995 base price when new because they were fitted with the available CVT automatic transmission or other options. But you only have to look at what happened to values of the donor iQ over the same period for confirmation of how well the Cygnet has fared.
Back in 2011 a 1.3-liter iQ would have cost you around £11,500 in the UK ($16,200). But a decade later that same Toyota shoebox is only worth around £4,000-5,000 ($5,600-7,000), or a little more with the more desirable CVT transmission.
Other Astons Haven't Fared So Well
Now take a look at the other Aston Martins you could have bought in 2011. That gorgeous V12-powered DB9 that would have set you back £117,000 ($165,000)? Unless it's an extremely low-miler, it's probably worth £50-55k ($70-77k) today, meaning it has lost almost 60 per cent of its original value.
The little Vantage has survived slightly better. A Vantage S coupe with 20k miles originally costing £103,000 ($145,000) might go for £55k ($78k) at an independent dealer today. Don't worry, like you, we know which we'd have spent the last 10 years driving. But those figures certainly show the Cygnet in a more favorable light.
And with the benefit of hindsight, it's hard not to see the Cygnet as a sound idea that the world wasn't quite ready for. Which isn't to say Aston got the product right. There was a lot to like about the iQ, including its insanely small turning circle. But I don't think it was the right base for a baby Aston. To my mind, if the company had been able to hang on just a couple of years longer and base its city-car aspirations around BMW's cool, all-electric i3 that rocked up in 2013, the Cygnet story could have turned out quite differently.