Honda Aims To Be First Carmaker To Mass - Produce Level 3 Autonomous Vehicles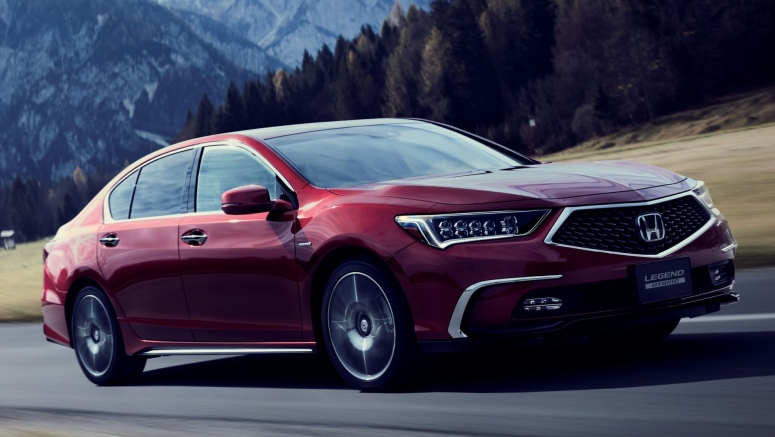 Honda is looking to become the world's first carmaker to mass produce Level 3 autonomous vehicles, as per Reuters. These cars will be capable of driving themselves in congested motorway traffic while legally allowing drivers to take their eyes off the road.

The Japanese government has already awarded Honda a safety certification for its 'Traffic Jam Pilot' system. The first model to feature this updated system will be the Legend, hitting the road in Japan sometime before the end of March, 2021.
"Self driving cars are expected to play a big role in helping reduce traffic accidents, provide transportation for the elderly and improve logistics," said Japan's Ministry of Land, Infrastructure, Transport and Tourism.
Read Also: Honda Joins FCA In EU Emissions Pooling Scheme With Tesla
In order for a car to meet key safety standards with regards to automated driving, the system must be able to "warn the driver of the transfer of control (handover) back to the driver and must continue safe driving until the handover is completed. When the handover cannot be made, the equipment must safely stop the vehicle."
Other must-haves include the equipment featuring a driver monitoring function, as well as cyber security measures in order to prevent security threats such as unauthorized access.
Furthermore, a recording device must be present to "record data to confirm operating conditions of the automated driving equipment for a 6-month period (or 2,500 times)".
Last but not least, Level 3 autonomous cars will require a sticker indicating that the vehicle features an automated drive system. This sticker "should be affixed on the backside of the vehicle body."
Photo
Gallery