Infiniti Previews Next Qx60 Crossover With Monograph Concept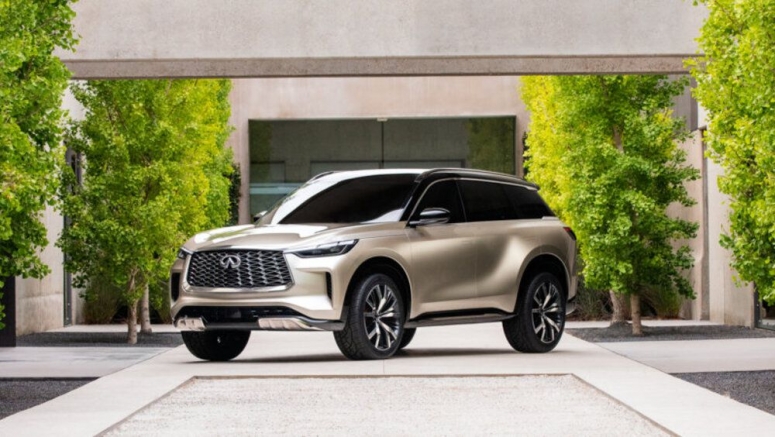 Infiniti has pulled the sheet off its QX60 Monograph — a styling exercise meant to preview the forthcoming production replacement for its three-row crossover. Infiniti insists that while this is not the production QX60 replacement, it is close enough to not merely be labeled a "concept."
Whatever Infiniti wants to call it, it's impressive. This slick design blends elements of the original Infiniti FX line with some of the luxury brand's more recent artistic direction (see: the big, fat grille) and perhaps a little dose of European flavor; we'd be lying if we said there wasn't some Jaguar F-Pace evident in that profile.
"More than a design study or concept, a 'Monograph' provides a tangible insight into how Infiniti plans to transform a future model. The QX60 Monograph previews some of the proportions and design elements that will adorn the brand's future three-row SUV, " Infiniti said in the QX60's official announcement.