Lightweight Lexus Rc F Drifter Rocks A Toyota 2jz Engine With 1,200 Hp!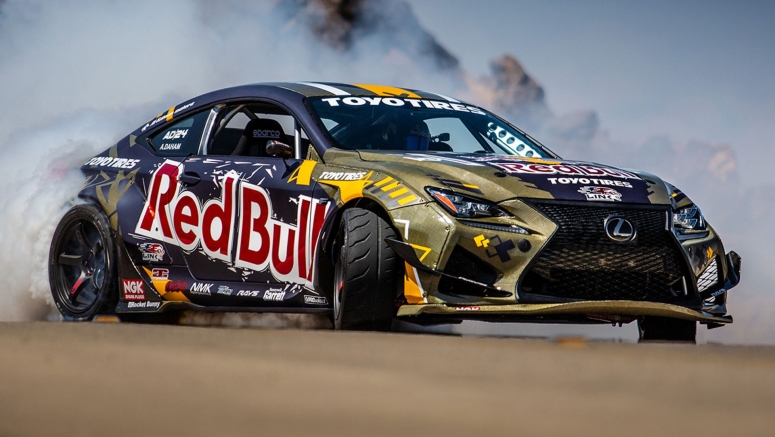 Delayed by the coronavirus pandemic, the development of the new Lexus RC F drift car has now been completed. The impressive machine has little in common with the street-legal RC F and is the work of Al-Futtaim Lexus, the official distributor in the United Arab Emirates, and drift star Ahmad Daham.
Set to be used in dedicated championships all over the world, it has been massively upgraded, adopting a Toyota 2JZ engine in the process. The mill was fitted with a variety of parts, including new turbo, valvetrain, triple-pump fuel system, nitrous kit and so on, and is paired to a four-speed sequential gearbox. The output is truly immense, as it now puts out 1,200 HP and 1,080 lb-ft (1,464 Nm) of torque.
Watch Also: Lexus LC 500 Sounds Fab Tokyo-Drifting Down A Multi-Story Car Park
Making it more powerful was not the only thing on the agenda, as the RC F drift car also features a stripped platform, carbon-kevlar body panels and other mods that have shed over 1,100 lbs (500 kg) from the weight of the road car, resulting in the drift car tipping the scales at 2,755 lbs (1,250 kg). The rear differential has also been swapped, racing calipers have been installed and the suspension uses three-way coilovers.
Finally, the wheels are Rays Engineering 57CRs shod in the Toyo Tires Proxies R888R. The project also boasts custom graphics on the outside, Sparco seats with 6-point harnesses, a Sparco steering wheel, adjustable pedal assembly and part-flocked carbon fiber dash.
"I am honored to be partnering with a brand like Lexus. I am really thankful for the support the team have given me as I built the new RC F Carbon Kevlar for the upcoming season. This car is so much fun to drive and I cannot wait to push it to its limit", said Daham. "Building a car like this took so much effort not only from me, but from the team and partners to help me achieve my goals with this machine. I would like to thank every single partner for their continuous support and work done to complete this project."
Photo
Gallery