Mitsubishi L200 Isn't The Ideal Vehicle To Avoid A Moose, But It Still Beat The Bmw M235i Gc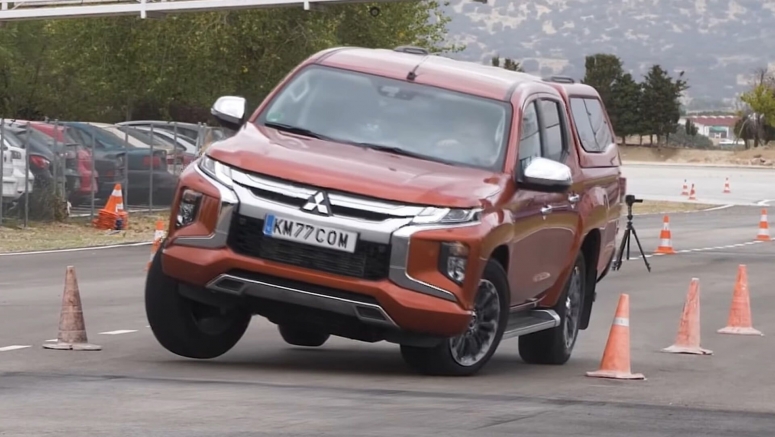 Pickup trucks aren't the most agile vehicles on the road when it comes to sudden maneuvers, yet the Mitsubishi L200 didn't do all that bad at the moose test.
Tested by KM77, the pickup truck managed to stay within the lines at 69 km/h (43 mph), as all other attempts above this speed resulted in cones flying in the air. This was noted as an "average result" for such a vehicle, with the Spanish YouTube channel adding that it felt relatively safe, in spite of what it may have looked like.
Watch Also: Skoda Superb iV And VW Passat GTE Both Failed The Moose Test
In order for a car to successfully pass the moose test, it needs to complete the course at 77 km/h (48 mph), or higher. However, this has proved tricky for a number of modern vehicles in recent years, despite most of them having sharper steering and lower centers of gravity than the Japanese pickup truck.
One such example is the BMW M235i Gran Coupe, which may be marketed as a driver's car, but it actually performed marginally worse than the L200. The driver had to lower the speed to 68 km/h (42 mph) to avoid hitting the cones, a 'poor' result for a vehicle in this class.
The L200's result is actually comparable to the Volkswagen Golf Mk8, which was subjected to the moose test a few months ago and managed to complete the maneuver at 69 km/h (43 mph). The result was described as 'unsatisfactory' for a compact hatchback.