Nissan Setting Up Drive - In Cinema In Secret Location For 50 Leaf Owners To Watch Champions League Final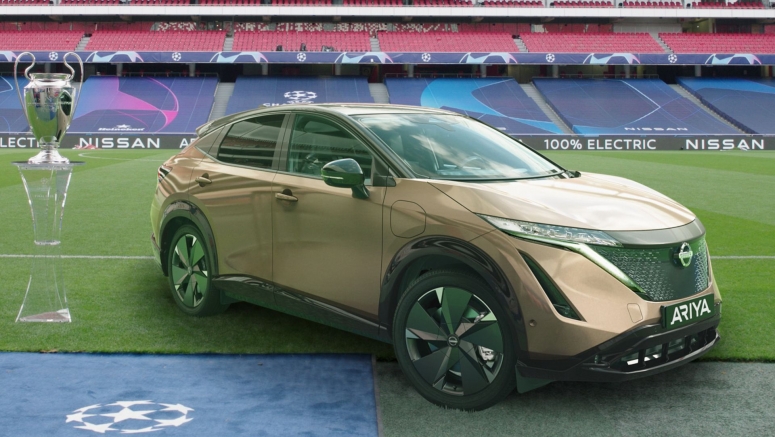 If you're bummed out about not being able to attend this year's UEFA Champions League Final, yet you've got a Nissan Leaf parked in your driveway and you live in Portugal, of course, then you might be in for a treat.

The Japanese carmaker will be setting up a drive-in cinema at a secret location for Sunday's big game, with 50 selected Leaf owners in attendance (each can bring one guest).
The owner of the 5,000th Leaf sold in Portugal will also attend the event, as well as Portuguese soccer legend Nuno Gomes, who will join an exclusive meet-and-greet.
Read Also: Nissan Details e-4ORCE Dual-Motor AWD System Following Tests With Leaf Prototype
These select fans will also have access to the UEFA Champions League trophy for an exclusive photo opportunity, before it is taken to the Estadio Da Luz – all this with necessary hygiene measures already in place.
"For six seasons now, we have been electrifying the UEFA Champions League Final," said Nissan Europe exec Gareth Dunsmore. "This year, we felt even more motivated to add to the excitement of the event."
"Nothing can recreate the excitement of being in the stadium, but we hope we can give our LEAF owners the next best thing."
Aside from hosting this exclusive watch party, Nissan will also be parading the previously-mentioned trophy in the streets of Lisbon aboard the Leaf NISMO RC performance car. Furthermore, this will be the first major event to feature Nissan's new brand logo, unveiled a few weeks back alongside the Ariya EV crossover.
The 2020 UEFA Champions League Final will be disputed between FC Bayern Munich and Paris Saint-Germain FC.