Remember When Aston Martin Rebadged A Toyota Hatch?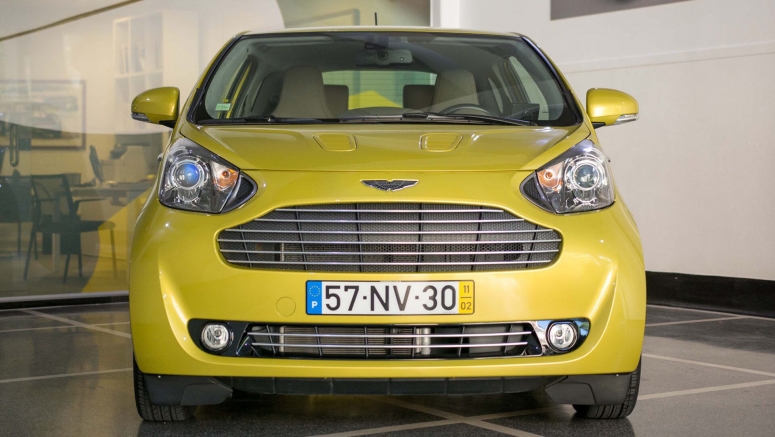 While the idea of an Aston Martin SUV may have rubbed a few people the wrong way, it is far from the only controversial vehicle released by the British manufacturer. Arguably the most contentious Aston Martin ever was the Cygnet city car, based on the Toyota iQ of the day.

Introduced to the market at the start of 2011, the Aston Martin Cygnet was built so the marque could comply with fleet average emissions regulations imposed across the European Union in 2012. The British company had hoped to build 4,000 units of the Cygnet annually but unsurprisingly, the expensive city car didn't prove particularly popular and just 300 units are thought to have been built.
While searching through the classifieds in the UK, we recently stumbled across a handful of used Cygnets looking for new homes.
The first is up for sale from Steel City Sports and Prestige on eBay with a price tag of £28,950 (US$36,248), roughly the same as the car's original ~£30,000 starting price. The example in question is painted in Grey Bull and has 30,000 miles (48,280 km) on the clock, quite a lot for a vehicle like this.
Looking beyond the exterior of the Cygnet which is different than the Toyota iQ only in the kind of way you expect from a tuner like DAMD and not an official product from Aston, the city car also features a customized interior which in this car is bathed in red and black leather.
Watch Also: Aston Martin V8 Cygnet Driven – Could It Be The Ultimate City Car?
Another used Aston Martin Cygnet we've found is currently for sale through Classic Driver courtesy of FS Automóveis in Portugal. It is painted in a bright shade dubbed Metallic Kangaroo Yellow and has a price tag of €44,000 (US$48,069) with 5,592 miles (9,160 km) on the odometer.
While the Aston Martin Cygnet is rare, it's far, far from what we would consider 'desirable'. After all, it uses the same 1.3-liter four-cylinder with just 97 hp as the Toyota iQ. Nevertheless, it looks as though the car has held its value very well and could be an interesting addition to any car collection.
Photo
Gallery