Ryan Tuerck Is Building A Toyota Supra Drift Car With A Formula 1 - Derived V10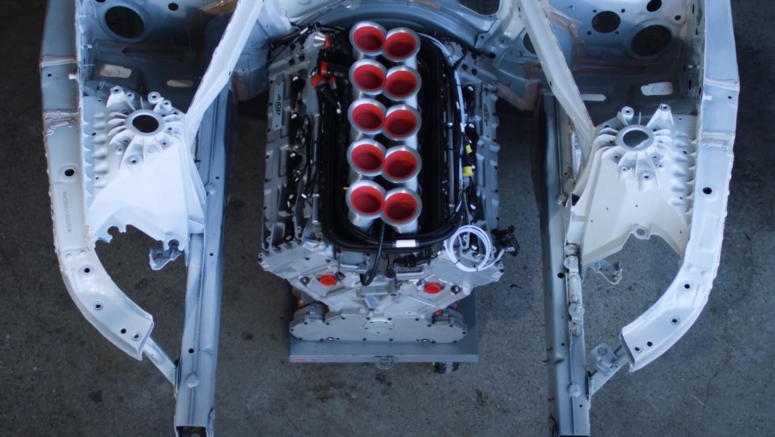 Professional drifter Ryan Tuerck is embarking on an ambitious project to create an A90 Toyota Supra drift car powered by a Judd Formula 1-derived V10 engine.
Tuerck has made quite a number of headlines in recent years thanks to his one-off Ferrari 458-powered Toyota 86 drifter, and in a recent YouTube video, announced his new project, adding that he has been wanting to make a drift car like this for a decade. The entire build will be detailed in a 14-part YouTube series that will kick off on October 18.
Watch Also: Get Up Close With Ryan Tuerck's Ferrari-Powered Toyota 86 Drift Car
Judd has a wealth of experience building racing engines and the one Tuerck has got his hands on is a GV4 V10. This engine is naturally aspirated, displaces 4.0 liters and, while it was derived from the engines that Judd used in Formula 1, it was actually used in a handful of vehicles competing in the Sports Racing World Cup, such as the Rafanelli Riley & Scott LMP1 car that competed at the American Le Mans series in 1999.
The V10 pumps out 750 hp and revs to 11,000 rpm. It remains unclear how the drifter managed to source this engine nor what kind of transmission it will be coupled to, but there's no doubt the finished product will be one of the maddest 2020 Supras in existence.