Suzuki Ikigai Is The Futuristic Halo Car The Company Needs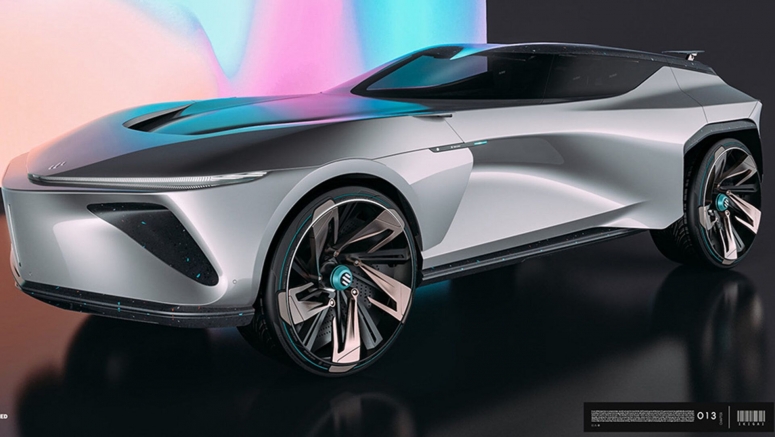 With the exception of the Jimny, Suzuki doesn't currently build another vehicle that most regular consumers would consider 'desirable.' This is where the Ikigai concept comes in.
Designed by Samuele Errico Piccarini, the Ikigai takes the form of a high-riding two-door that has a shooting brake-like shape. It doesn't share anything in common with current Suzuki production models, but that's no bad thing as no current model from the Japanese automaker has a particularly evocative design.
The front of the Ikigai concept sports a thin LED light bar, a set of large air vents, a translucent hood and no traditional grille. This is because Piccarini has designed the vehicle to feature an electric powertrain that would include small motors at each of the wheels and a battery pack located at the floor.
Read Also: 2021 Suzuki Swace Is Another Toyota Corolla Touring Sports For Europe
Like any modern concept car worth its salt, the Ikigai has a set of massive wheels and tiny cameras in the place of traditional wing mirrors. The rear wheel arches are particularly prominent and really catch the eye, further adding to the vehicle's unique appeal.
Speaking of the rear, it is perhaps the most eye-catching part of the Suzuki's exterior and features a horizontal LED bar, two vertical brake lights and a unique double-bubble roof that supports two active rear spoilers. There is also a large diffuser with venturi tunnels to stick the concept to the pavement.
The futuristic looks continue in the cabin and includes a digital dashboard that wraps around the entire cabin, a race car-inspired steering wheel with a digital display, and seats mounted directly to the floor.
Note: This is an independent illustration from Samuele Errico Piccarini and is not related to or endorsed by Suzuki.
Photo
Gallery