Toyota Rav4 Recalled Due To Potentially Faulty Suspension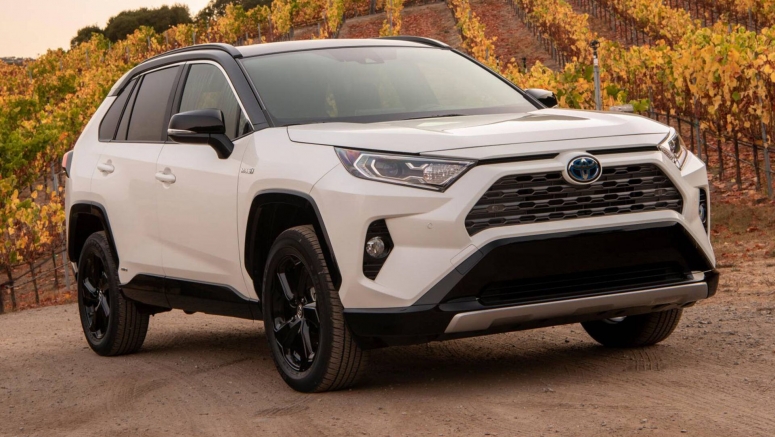 A touch over 9,500 examples of the 2019-2020 Toyota RAV4 and RAV4 Hybrid are being recalled in the United States.
The recall, announced on May 20, 2020, reveals that the front lower suspension arms of the vehicles in question may have cracks, "which may result in the suspension arm separating from the front wheel assembly."
Toyota asserts that a specific steel slab used by a supplier to produce the front lower suspension arms may have had cracks on some portions of its surface. The Japanese automaker adds that "if a vehicle with an affected front lower suspension arm(s) is driven frequently with rapid acceleration and deceleration over its lifetime, the cracks in the affected arms could propagate and the suspension arm can eventually separate from the front wheel assembly." This could increase the risk of a crash.
Watch Also: 2019 Toyota RAV4 Hybrid Is The Compact SUV At Its Best
A total of 9,502 RAV4 models are affected by the recall. Of these, 7,330 examples are ICE-powered RAV4s while 2,172 are RAV4 hybrid models. The vehicles impacted by the recall were manufactured between September 25, 2019 and October 29, 2019.
The car manufacturer has been unable to provide an estimate of the percentage of vehicles that actually contain the defect. The recall will kick off on July 12, 2020, and Toyota will reach out to owners and replace both front lower suspension arms free of charge.
The automaker notes that no other Toyota or Lexus vehicles sold in the U.S. are equipped with front lower suspension arms that were manufactured with the aforementioned steel from the Nippon Steel Corporation in Japan.