Travis Pastrana And Subaru To Star In Gymkhana 11 In Place Of Ken Block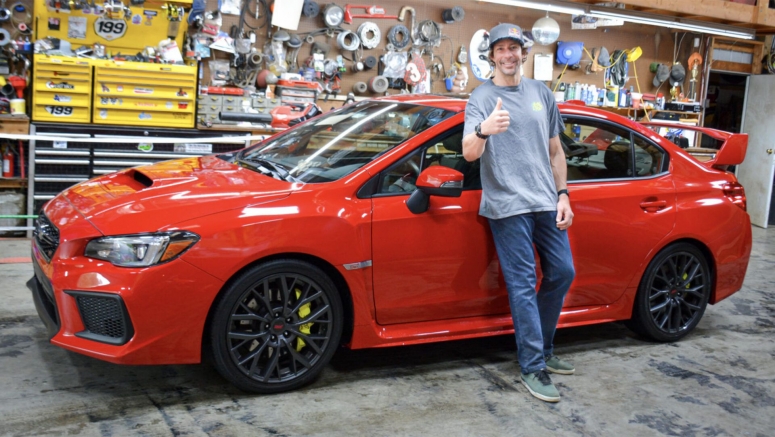 It was way back in 2008 that Ken Block became a name known to pretty much all car enthusiasts with the release of 'Gymkhana Practice,' the first video in in the hugely popular series. In the 12 years since, a further nine videos have hit the web but for Gymkhana 11, things will be a little different.

The Hoonigan Racing Division has announced that instead of Block being behind the wheel, he will hand the reigns over to Travis Pastrana. In addition, it won't be Fords that are featured in Gymkhana 11 but instead a Subaru, going back to the roots of the series.
"Travis and I have enjoyed a 'friendly' rivalry on four wheels since we were teammates in the Rally America Championship in 2004, and it's continued ever since and after a year or two of hinting at a Pastrana-driven Gymkhana video, I'm stoked it's finally going to happen!" Block said of the switch-up.
Watch Also: Gymkhana Ten – Five Cars And Many Destroyed Tires
Pastrana has previously made cameo appearances in Gymkhana Five: Ultimate Urban Playground and Gymkhana Ten: The Ultimate Tire Slaying Tour where he took the keys to Block's Hoonitruck.
"I am incredibly thankful for this opportunity. Ken and I spent the better part of the past two decades trying to one-up each other on pretty much everything," Pastrana said. "This is the opportunity of a lifetime – but they're also some big shoes to fill. It's equally as exciting as it is scary. Expectations are at an all-time high, but I know with Ken's help, the full team at Hoonigan and Subaru behind me, we can build off of what Ken created and make it even more exciting."
While we don't yet know what Subaru will be featured, Hoonigan says Block "has no intention of giving up the seat permanently," indicating that he could return for future Gymkhana videos.
Gymkhana 11 will debut later this year.