Uk Celebrates Two Decades Of Mitsubishi Lancer Evos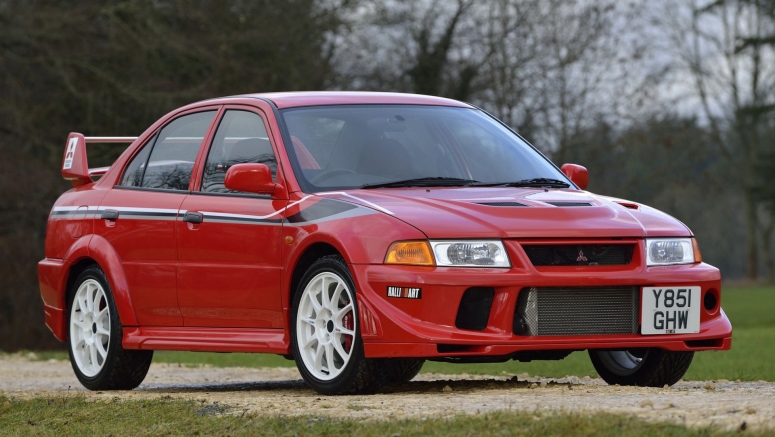 Twenty years have passed since Mitsubishi first launched the Lancer Evolution in the UK. Five of the nameplate's ten generations were sold officially in the UK between the year 2000 and 2015, marking a total of 5,728 units.

The first official model to be registered in the UK was the Lancer EVO VI Tommi Makinen special edition, priced from £32,995 ($41,585) at the time (the equivalent of £49,000 / $62,000 today). All 250 initial units sold out within weeks.
That first 250 unit batch was specially prepared for the UK market with extra corrosion protection, MPH instrumentation, additional security features and quite a few other extras, such as the integrated rear fog lamp.
Watch: Impatient Tailgating Mitsubishi Lancer EVO X Driver Gets What He Deserves In Singapore
The first five generations of the Lancer Evolution weren't available to UK buyers through official channels, as they weren't homologated for sale in Europe. That however all changed in 1998 thanks to a piece of legislation that allowed for small batches of vehicles to be imported under new Single Vehicle Approval rules.
The first nine generations of the Lancer EVO were all powered by Mitsubishi's turbocharged 4G63-T four-cylinder gasoline unit, with outputs ranging from 260 HP to 400 HP. They all had rally-inspired all-wheel drive systems, while the EVO X added traction and stability control, as well as a six-speed dual clutch transmission.
Mitsubishi ended the Lancer Evolution story for the UK in 2015 with the EVO X FQ-440 MR model, of which just 40 units were produced and sold out in a matter of hours. This was a £50,000 car ($63,000) – the most expensive and more powerful production-spec Lancer Evolution ever sold in Britain.
Still, according to the carmaker, the EVO VI Tommi Makinen edition (pictured below) remains the most recognizable and desirable Lancer Evolution model ever imported to the UK. This was also the last EVO model to be developed by Mitsubishi's motorsport division.