Watch: The Toyota Gr Yaris Is Manufactured In A Very Special Factory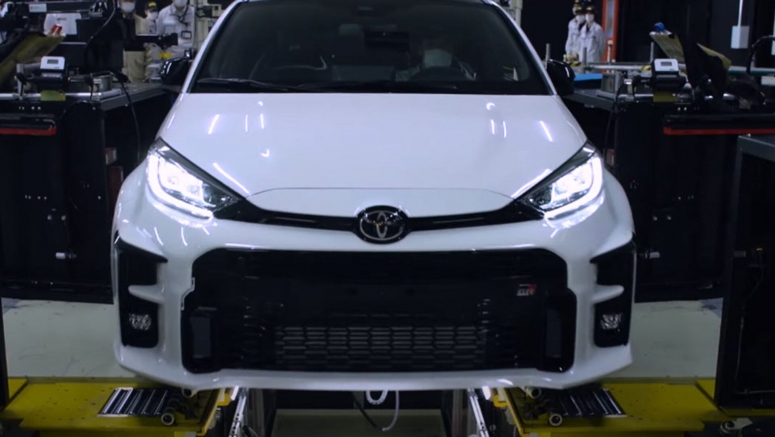 The Toyota GR Yaris is perhaps the most promising hot hatch to launch since the Hyundai i30 N, and while it won't be sold in all markets, it has the right ingredients to put its rivals on notice.
Each and every GR Yaris will be constructed on a dedicated production line at Toyota's Motomachi factory in Japan. While much of the production process is handled by robots, a host of experienced workers also play a key role in ensuring that each and every GR Yaris to leave the production line is absolutely perfect.
Read More: 2020 Toyota GR Yaris Is A 268 HP AWD Rally-Bred Hot Hatch For The Road
The GR Yaris is a fire-cracker in the truest sense. Powering the hot hatch is a 1.6-liter turbocharged three-cylinder pumping out 257 hp and 266 lb-ft (350 Nm) of torque, while in Japanese specification grunt is increased to 268 hp and 273 lb-ft (370 Nm). Mated to this engine is a six-speed manual transmission that powers all four wheels.
Those looking for the ultimate in performance can opt for the available Circuit Pack that adds Torsen limited-slip differentials to both the front and rear axles. The Circuit Pack also includes performance-tuned suspension and 18-inch forged wheels with 225/40 Michelin Pilot Sport 4s tires. Toyota says the GR Yaris will hit 62 mph (100 km/h) in less than 5.5 seconds and tops out at 143 mph (230 km/h).
Unfortunately, the GR Yaris will not be sold in the United States, but it is believed a GR Corolla model is being readied instead. In addition, a number of other Toyota models are expected to receive GR variants, with the C-HR crossover potentially being one of them.