Nissan Studio Allows Canadians To Virtually Visit An Actual Dealership Through Online Streaming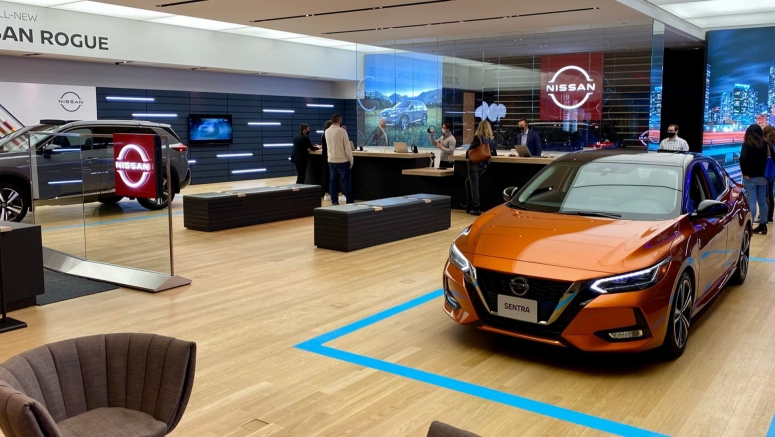 The coronavirus pandemic has changed the way many people purchase cars and to reflect this, Nissan Canada has launched an all-new virtual platform that allows shoppers to visit a specially made showroom (slash production studio)  from the comfort of their own home.
Dubbed Nissan Studio, the website showcases the 2021 Rogue and 2020 Sentra with plans to add more models early next year. Those who visit the site can speak with experts in real time, ask questions, and participate in live group tours or one-on-one sessions to explore either the Rogue or Sentra in detail.
Read Also: GM Offering Cadillac Dealers Up To $500,000 Buyout If They Don't Want To Sell EVs
"The consumer experience has changed significantly over the past year, and we've had to adapt how we connect with our customers in response," director of marketing at Nissan Canada, Adam Paterson, said in a statement. "The Nissan Studio signifies our evolution into this space, allowing us to bring the best of the showroom into the homes of Canadians everywhere. We're incredibly excited about this new offering and giving everyone the opportunity to experience our newest models without ever needing to leave home."
All of this is possible thanks to a newly-constructed physical showroom, but Nissan Canada hasn't specified if shoppers can also visit this space in person nor where it is located.
Nissan Studio went live on December 1 and will continue to operate until March 31, 2021, with services offered in both English and French.
Photo
Gallery