Ex - Olympic Organizing Committee Director, 3 Others Arrested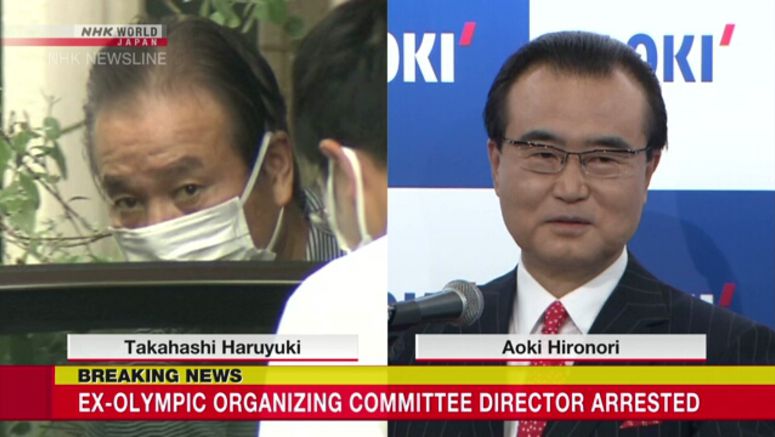 A former director of the Tokyo Organising Committee of the Olympic and Paralympic Games has been arrested on suspicion of accepting bribes. Prosecutors in Tokyo also arrested three others related to a clothing company that had sponsored the Tokyo Games on suspicion of bribery. Prosecutors have not revealed whether the four have admitted to the allegations.
The arrested individuals are former organizing committee executive Takahashi Haruyuki, former chairman and founder of business suit retailer Aoki Holdings, Aoki Hironori, Aoki's younger brother who is a former Aoki Holdings vice chairman, as well as a former president at a subsidiary company.
Prosecutors suspect that Aoki's side asked Takahashi to provide favors in relation to sponsorship and licensing contracts.
Takahashi is suspected of having Aoki send money totaling 51 million yen, or about 380,000 dollars, to his firm's account from October 2017 through March this year. He is said to have denied any wrongdoing before the arrest.
Sources close to the matter say Aoki's asset-management company signed a consulting contract with Takahashi's company in 2017. Aoki's firm became a Games sponsor in 2018 and sold suits and other items as officially licensed products.