Osaka - Based Ad Firm Raided Over Tokyo Olympics Bribery Case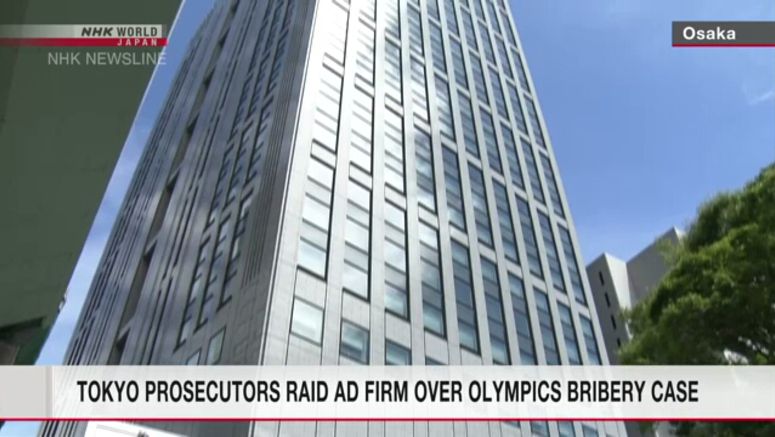 Tokyo prosecutors have raided the headquarters of an Osaka-based advertising agency in connection with a Tokyo Olympics bribery case.
Investigators from the Tokyo District Public Prosecutors Office are searching the head offices of Daiko Advertising in Tokyo and the city of Osaka.
The organizing committee of the Tokyo Olympics and Paralympics had looked for Games' sponsors through Japan's largest advertising company, Dentsu.
Sources say Daiko, as a partner agent of Dentsu, was in charge of sponsorship contracts with firms from the service industry and earned over 50 million yen, or 356,000 dollars.
Later, Daiko is alleged to have sent more than 10 million yen to a company run by an acquaintance of a former executive of the organizing committee, Takahashi Haruyuki.
Tokyo prosecutors have already arrested Takahashi on suspicion of taking bribes from business wear retailer Aoki Holdings over the Games' sponsorship.
The sources say approval from the organizing committee was required to become a partner agent of Dentsu.
The investigators apparently believe that Daiko asked Takahashi a favor so the company would be selected as a partner agent of Dentsu.
Daiko President Ochiai Hiroshi told NHK on Friday that the company is cooperating with the Tokyo prosecutors' investigations. He said he wanted to refrain from commenting on the matter.
Daiko is a wholly-owned subsidiary of Japan's second largest advertising company, Hakuhodo DY Holdings.