Japan National Rugby Team Steps Up Training One Year Before World Cup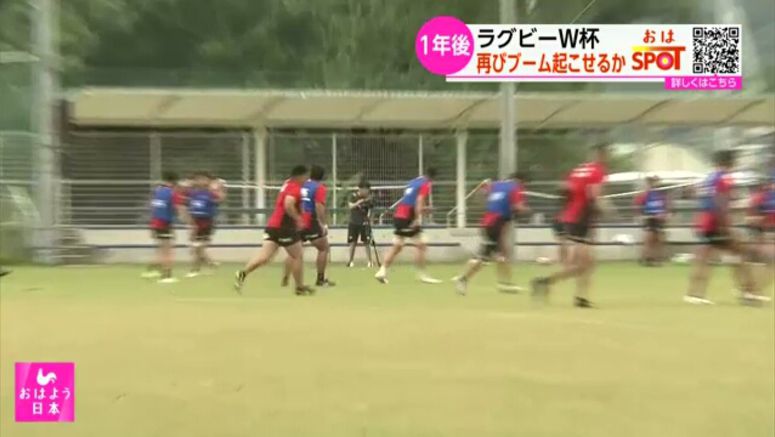 Thursday marks one year before the Rugby World Cup opens in France. Japan's national team is aiming to bolster its strength with a new goal and a new theme.
The Brave Blossoms have set a target of advancing to the final four in the World Cup that will begin on September 8 next year.
The squad made the final eight for the first time in the 2019 event in Japan under the "One Team" slogan.
One of the team's themes for the current season is "Our Team," meaning each player should be willing to take the initiative to lead.
Head coach Jamie Joseph is seeking to shore up the team's strength through test matches against world powerhouses.
In October and November, the Brave Blossoms will face New Zealand, England and France, whose world rankings are higher than Japan's.
About 50 players have joined a training camp in Oita Prefecture, southwestern Japan. Joseph hopes to develop new talent for the national team through fierce competition.
Rugby's popularity in Japan rose sharply when the country reached the quarterfinals of the 2019 World Cup.
A major travel agency says it has received many inquiries about package tours for the 2023 World Cup. It began selling the tours in April, and had to hold lotteries because applications were 2.6 times the figure for the 2015 World Cup in England. An agency official says it appears that people who became rugby fans during the World Cup three years ago are hoping to join the tours.