Rank - And - Filer Tamawashi Wins Autumn Sumo Tournament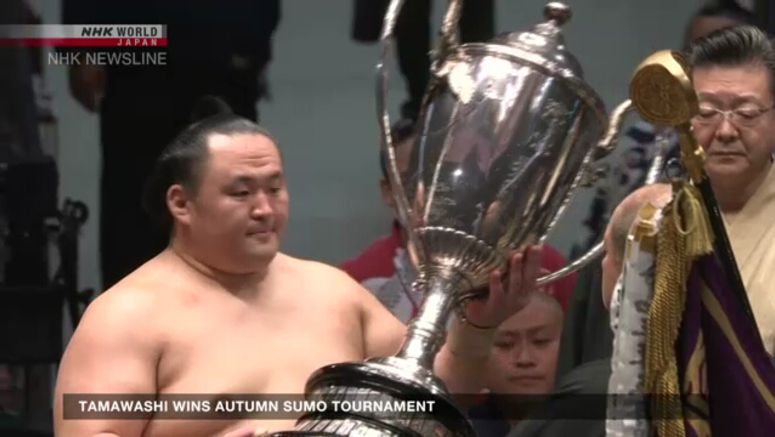 Mongolian-born Tamawashi has won the Autumn Grand Sumo Tournament.
Entering the final day on Sunday, Tamawashi was leading with two losses. The rank-and-filer faced Takayasu.
Tamawashi beat Takayasu with a frontal push-out to clinch his second title.
Tamawashi also defeated Yokozuna Grand champion Terunofuji and all three second-ranked Ozeki wrestlers.
He thanked everyone for supporting him and said he tried to wrestle in his own style no matter what.
Tamawashi has become the oldest title winner in the modern sumo era at the age of 37 years and 10 months.