Crying Sumo Contest For Babies Returns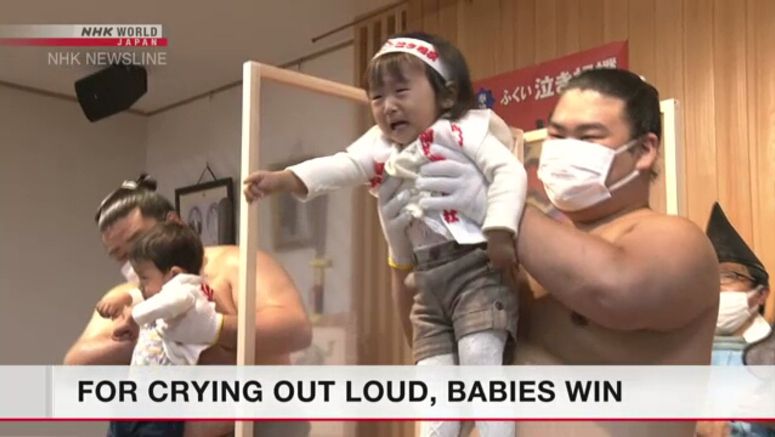 A crying sumo contest for babies has returned to a shrine in central Japan after a more than two-year break because of the pandemic.
The annual affair at Gokoku Shrine in Fukui Prefecture is designed to pray for the healthy growth of children.
This year's contest drew about 170 infants and toddlers six months to two years old.
A shield was set up on the sumo ring as part of measures to prevent the spread of the virus.
Two sumo wrestlers carried participants into the ring one by one. Many started crying immediately after the wrestlers looked into their eyes or the referee urged them in a low-pitched voice to cry.
Some participants began crying their heads off as soon as they got into the ring, while others did not cry until leaving it.
The father of a baby who cried loudly said he thinks his child will grow up strong. He says he wants the child to cherish ties with various people and to grow healthfully.